Állás részletei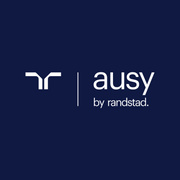 Karrier szint
Középfok (2-5 év), Szenior (5-10 év)
Foglalkoztatási típus
Teljes munkaidő
Távmunka
(otthonról végezhető tevékenység)
Project overview
We have new openings in our automotive project. If you are a passionate CAPL Developer and you have a good understanding of Software Architecture/Integration/Validation testing, we would like to invite you to be a part of our team.
In your new role you will:
You will work on an electronic control unit (ECU) that controls one or more of the electrical systems or subsystems in a vehicle;
Develop TCs in CAPL according to specification;
Analyze existing manual tests and automate them using CAPL.
Requirements:
Experience with Canoe, CAPL;
Proven work experience with Python;
Good understanding of Integration/Validation testing;
Tests and validates data tasks;
Advanced level of written and spoken English;
Bachelor Degree in Computer Science or similar degree.
Nice to have:
Previous experience with Python interaction with Canoe;
Understanding of Jenkins configuration.
Benefits:
Attractive salary package according to your experience, including several types of bonuses;
Challenging and interesting project in a dynamic international working environment;
International career opportunities;
Internal foreign languages courses;
Internal and external trainings;
Access to a private medical insurance to take care of your health;
Meal tickets.
*Due to current situation, we take all the necessary measures for everyone's safety. All our recruitment process steps will be taken remotely.
AUSY Technologies Romania is part of the AUSY Group, an international Consulting and Engineering company in Advanced Technologies with a business model based on innovation and complementary services between information systems and industrial systems. As a subsidiary of the Randstad Group, we operate within IT, Engineering, Sales & Marketing, Finance, Life Sciences and Human Resources.
AUSY Group is present in Romania since 2008 with a constant growth. AUSY Technologies Romania has offices in Sibiu and Bucharest.
Our mission is to be a trusted technology partner, providing clients with innovative software project solutions and tailored consulting services. AUSY Technologies Romania works with clients on a vast range of projects across diverse industries, among which Automotive, Transportation, Security, Telecommunications, Aeronautics, Space Industry, Defense, Energy, Healthcare, IT and Banking, Multimedia and many more.
How do we really make the difference? It's all about our team!
AUSY Technologies Romania is founded on the excellence of our engineers and we consider our crew to be our most valuable asset. Our Agile software team is comprised of over 200 highly skilled specialists. We rely our success on our talented, determined and creative colleagues. AUSY's culture encourages our people to innovate, challenge, explore and grow!
We are dedicated to provide the best features based on our partners' needs, to integrate and manage the right mix of services for a hybrid customized solution. Our goal is to keep the quality of our expertise at a top level and keep our partners' costs in the right balance.
AUSY undertakes to protect all personal data entrusted to it. We will ensure that your personal data is processed in a manner that ensures appropriate security and confidentiality.
The AUSY Group's privacy policy is available here www dot ausy dot com/privacy-notice/.