Állás részletei
INACTIVE AD:
The employer is not currently actively recruiting for this position, but you can apply for the ad.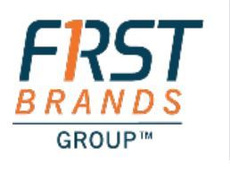 Buyer (determined period of 1 year)
Karrier szint
Kezdő (0-2 év), Középfok (2-5 év), Szenior (5-10 év)
Foglalkoztatási típus
Teljes munkaidő
Job description :
Participates actively in the purchase of all goods and services for non-product items (MRO, indirect, spare parts & packaging), single point of contact for suppliers
Identifies, creates, maintains Approved Supplier Lists in ERP system
Participates to all meetings with suppliers in order to ensure correct identification of company needs and negotiations of best prices, delivery terms and payment conditions.
Participates to contract negotiations for service providers.
Proposes the optimum source of supply taking into account price, delivery, and general market conditions.
Collaborates with other departments to ensure that contractual agreements meet all quality standards, commercial terms, health and safety and other relevant standards
Actively resist cost increases and reduce major cost drivers.
Raise and maintain Purchase Orders and other relevant information in ERP system ensuring information are accurately recorded.
Actively engages suppliers in order to ensure products are delivered on time, on cost and at wright quantity.
Liaise with supplier to ensure prompt delivery, cost and quality meet the requirements.
Seek the development of current supplies through continuous monitoring of all aspects of the supply process and establishing meaningful measures of performance.
Ensures that orders and payments are in line with authorization limits specified by the company.
Review and take action against non-performing suppliers.
Recommends, develops and implements action to continuously improve purchasing systems, procedures, policies, and reports
Undertakes other tasks and duties as assigned by management.
Requirements :
University graduate: technical or economics
Minimum 2 years experience in the purchasing, preferably in a multinational company;
Good planning and organizing skills;
Previous SAP knowledge is a must
Very good knowledge of Word, Excel, PowerPoint, Outlook;
Very good knowledge of English.