Állás részletei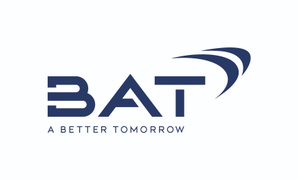 Business Support Center Analyst with Spanish
Karrier szint
Kezdő (0-2 év)
Foglalkoztatási típus
Teljes munkaidő
Nyelvismeret
Angol
- Haladó
, Spanyol
- Haladó
BAT ROMANIA IS LOOKING FOR A SENIOR ANALYST BUSINESS SUPPORT CENTER WITH SPANISH
SENIORITY LEVEL: Non-management
FUNCTION: Finance
LOCATION: Bucharest
ROLE POSITIONING AND OBJECTIVES
The role is part of GBS Finance Service Desk Department.
Reports to: Team Leader FSD
Reporting Level: Non-management
Geographic Scope: Global
WHAT YOU WILL BE ACCOUNTABLE FOR
You will be responsible for both Accounts Payable query management process and Transactional Procurement support;
Engage at regional and global level, with external partners and BAT employees, issue resolution and problem solving being an integral part of your role;
Perform customer management tasks always with a proactive and problem-solving attitude.
ESSENTIAL EXPERIENCE, SKILLS AND KNOWLEDGE
Very good command of Spanish & English, spoken and written;
Good knowledge of Microsoft Office;
As our team is based on friendship, it is important to be a team player;
Be fully aware of own responsibilities and be capable of making decisions;
BENEFICIAL
Accounting knowledge would be a plus;
Previous Finance experience (Accounts Payable) would be desired.
Online interjú
What are your minimum salary expectations in ron net per month?