Állás részletei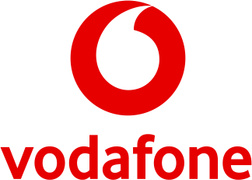 Big Data Engineer with Hadoop
Karrier szint
Középfok (2-5 év), Szenior (5-10 év)
Foglalkoztatási típus
Teljes munkaidő
Távmunka
(otthonról végezhető tevékenység)
Role purpose:
Provide and operate IT infrastructure and application services for Teradata, Vantage and Aster systems related to VF European Local Markets.
Constantly optimize Teradata, Vantage and Aster infrastructure/application whilst delivering cost efficient services of high quality.
With these activities you will have a great impact on our business:
Design, develop, construct, install, test and maintaining the complete data management & processing systems.
Contribute to the continuous optimization of the Big Data Platform and related infrastructure, network, database, and middleware capabilities to support and enable the development and operations of Data modules and solutions.
Discover opportunities for data acquisitions and explore new ways of using existing data.
Contribute to improving data quality, reliability & efficiency of the whole system.
Create data models to reduce system complexity and hence increase efficiency & reduce cost.
Administer the monitoring, maintaining, and supporting the operational capacity, availability, and performance of the Big Data Platform solutions against SLAs from a level two and level three support perspective.
Contribute in technical discussions with Teradata Platform service providers (on-/ off-prem) to understand forecast and right-sizing impacts for short-, mid- and long-term capacity and performance requirements, iterating regularly.
With these skills you are a great candidate:
Experience with Hadoop Platform & Ecosystem at Enterprise scale.
Proven experience with:

HDFS
YARN
MapReduce
Analytical techniques/models including Machine Learning, Data Modelling and Visualisation

At least two or more Analytical programming and scripting languages, . SQL, Python, Linux, Java
Data Driven evidenced through strong creativity, analysis, and problem solving skills. Utilise Data/Visualisation techniques to illustrate issues and challenges
Excellent knowledge in administration Big Data systems in a production environment
Cloudera Certified Hadoop Administrator/Developer or comparable qualifications
Experience working closely in a team/squad/tribe using agile methodologies Scrum and/or Kanban, practicing DevOps and Continuous Delivery / Integration
Sounds like the perfect job? We've got even more to offer:
Work from Home – You can have home office 2 days per week
Medical and dental services
Life insurance
Dedicated employee phone subscription
Special discounts for gyms and retailers
Annual Company Bonus
Ongoing Education – we continuously invest in you to ensure you have everything needed to excel on the job and enhance your skills
You get to work with tried and trusted web-technology
Getting in on the ground floor of and technology changing company
Flexible Vacation – Take time off when you need it, we trust you