Állás részletei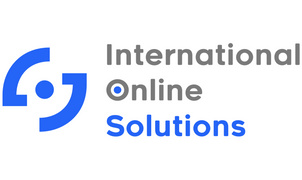 Backend Developer (Golang) - 2 WFH days/ week
Bár az álláhirdetés inaktív, önéletrajzodat elküldheted a munkaadónak
Karrier szint
Kezdő (0-2 év), Középfok (2-5 év)
Foglalkoztatási típus
Teljes munkaidő
Would you like to be part of a young, fast-growing company, benefit from flexible working hours and real advancement opportunities, all while gaining valuable experience and having fun? Then iOS is the right place for you! :)
Responsibilities:
- Maintaining and improve existing code
- Perform code reviews, highlighting areas to improve both the products and team
- Optimize applications for maximum speed and scalability
- Knowledge of the Agile manifesto and SCRUM
- Collaborate with other team members and stakeholders
Skills:
- Proficient in Go programming language
- Good knowledge of design patterns, high availability, high performance.
- Knowledge of REST APIs, GraphQL
- Knowledge of Linux, Docker, Redis, NoSQL and SQL databases
- Very good written and spoken English communication skills
Nice to have:
- Devops knowledge
- Event driven systems - Kafka / NATS
- Big data - Spark / Flink / Hadoop
- Experience with Python, NodeJS
- Experience working with WAMP protocol.
- Experience to write Unit-Tests.
We offer:
- Very competitive salary depending on your experience
- The flexible working environment within a dynamic team
- 2 Days Work from home per week
- Free fruits&coffee
- Days off for special events
- Company events, great office location (2 min away from Aviatorilor metro & bus)
- Constant feedback and coaching, collaborative company culture
- Being a part of a growing organization where everyone matters