Állás részletei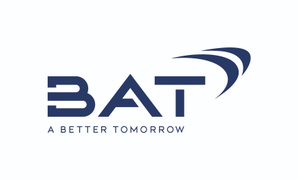 Associate - Data Quality Management
Karrier szint
Középfok (2-5 év)
Foglalkoztatási típus
Teljes munkaidő
Nyelvismeret
Angol
- Haladó
* minden nyelv kötelező
Role context:
Based in Bucharest, Romania, this role is part of the GBS Data Management Team and reports to Data Quality & Assurance Manager/ Global Head of Data Management.
Responsabilities:
Ensure data quality reports reflect the prevailing data standards and business rules for allocated data objects;
Review data quality reports for allocated data objects;
Drive data quality remediation by the relevant business area in response to any non-compliance with data quality reporting targets;
Assist the business community with data quality queries;
Own, maintain and seek continuous improvement in data quality through both improvement in compliance with current business rules and promotion of more stringent future rules;
Key intermediary and go-to point between the business functions, ., standards governance bodies, Subject Mater Experts and the Data Management organization;
Ensure data management tools (. SAP MDG, DQR, GRC PC etc) are fully updated with most recent data business rules;
Cooperate with Data Stewards in achieving high level of data compliance;
Actively promote data standards / quality as a critical business asset throughout the organisation;
Act as a Data SME, when required, in relation to assessment and coordination of the data retrofit activities;
Responsible for delivery of micro projects required to extend and expand data quality monitoring scope though effective management of IT suppliers or self-service capability build;
Implement and manage change when necessary to meet project outputs;
Coach team members on use of tools and knowledge.

Core Relationships:
Represents GBS and Data Management with third party service providers (. Crystal System). Monitors and reviews service delivery;
Enterprise Data Management - operational team to ensure correct data standards and processes are being applied in BAU;
Main stakeholders represented in Business functions: Global Data Owners, GBS BOC: GPEs, GPOs and Design Authority resources.

Skills and Experience:
Good understanding of SAP ECC environment, BPC, BI and other systems;
Understand the criticality of tightly controlled data management and data quality processes;
Excellent knowledge of the BAT business and data operating model, built over several years of operating within the BAT Finance Shared Services or End Markets;
Analytical skills - Strong ability to interpret data, both with a mind to the business side and more technical IT info;
Ability to prioritize and structure work;
Eye for detail and accuracy;
Self-starting, independent and tenacious in the pursuit of improvement;
Good communications skills, with customers, team and stakeholders and consultancy partner;
Advanced MS Office skills (particularly Excel), Alteryx, Power BI;
Language: High proficiency in English (verbal and written);
Data management experience, including in-depth knowledge of data modeling, data integration, data configuration, and general database concepts (preferable).
Fixed term period of contract until