Állás részletei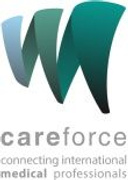 Medic Specialist Medicina de Urgente
Karrier szint
Kezdő (0-2 év), Középfok (2-5 év), Szenior (5-10 év)
Foglalkoztatási típus
Teljes munkaidő
Nyelvismeret
Angol
- Középszint
, Francia
- Haladó
* minden nyelv kötelező
Az állás betöltéséhez relokáció szükséges
Igen
Nettó havi bér
12500 - 15000 €
A&E doctor for regional
Flemish Hospital BELGIUM
Have you earned your spurs in the field of emergency care and are you ready for a new challenge, then please respond to this vacancy. We are currently looking for an enthusiastic and more passionate emergency physician. The hospital has more than 200 approved beds and employs about 700 people. This makes it the largest employer in the region. There are currently 5 emergency physicians working in the emergency department.
What are you going to do?
Together with your colleagues, you start each shift with a patient/shift transfer. You are getting ready for a new shift full
of adrenaline.
You can address the wide range of your field on a daily basis and are prepared to share the knowledge and experience you have gained with your colleagues. In this hospital, all kinds of traumas occur and every day is different.
You will also cooperate with the university hospital in the vicinity for referral of patients with a more complex pathology. As an emergency room doctor you are often the first face a patient sees, so you are also a star in communication. You are a spider in the web and are in close contact with the other doctors in the hospital.
You provide feedback to general practitioners, keep an EHR file and take charge where necessary.
This is you:
You have completed your Emergency Medicine (SEH) study, and you have a " Emergency Medicine" Diploma.
You are a real go-getter.
You like to work in a team.
You have excellent communication skills.
You are willing to work shifts.
You speak fluent Dutch and preferably also French.
You have a Dutch accreditation as an A&E doctor.
Reasons for choosing this job
Income based on performance up to €gross per year (full-time).
Full-time or part-time is negotiable.
Indefinite contract.
Holiday days to be determined yourself.
Working as a self-employed specialist.
Living and working in an area close to beautiful cities and the Belgian coast.
Candidates who choose Care Force:
Dream to live and work in another country
Have an EU/EEA nationality
Hold an EU/EEA medical or a specialist diploma
Master English (or French) in a full professional proficiency level
Are willing to learn Dutch through an exclusive Language Academy
Are willing to relocate for long term to Belgium in a near future
Apply via Care Force and:
Find your dream job abroad
Get guidance during the whole application process
Learn Dutch through a method focused on language learning for high skilled healthcare professionals
Have certainty of a worry-free process
Get help finding your future home
All documents and bureaucratic formalities such as diploma recognition, banking, insurance, registrations, etc., will be taken care of
Interested?
Do you want to know what Care Force can do for you or do you want more information about this vacancy? Register without obligation via our registration form so that our recruiter can contact you.
Online interjú
1. Do you really want to relocate to Belgium for the long term?
2. Are you ready for such a great challenge/opportunity to move to a new country?
3. Do you have completed medical studies and have obtained your diploma or are you in the last study year?