Állás részletei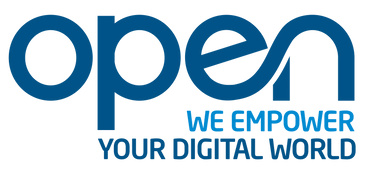 Bár az álláhirdetés inaktív, önéletrajzodat elküldheted a munkaadónak
Karrier szint
Középfok (2-5 év), Szenior (5-10 év)
Foglalkoztatási típus
Teljes munkaidő
Nyelvismeret
Angol
- Haladó
, Francia
- Haladó
Open Digital Services Roumanie is an IT services company that employs consultants and programmers with a high standard of professional training, experienced in international projects that involve cutting-edge technologies.
We are specialized in complex applications, which allow the optimization of the activity and maximization of the profitability for our customers.
We offer evolving solutions in various fields, such as finance, medicine, information security or public administration
We are looking for an Agile Business Analyst to join our team!
You will be part of a highly motivated IT team, will work closely with IT architects, developers, testers, while keeping a close collaboration with the business lines on the projects.
Responsibilities:
The Agile Business Analyst main function is to assist the Product Owner in the daily backlog management (writing of User Stories, validation of User Stories, sorting and priorization of backlog).
He/She cannot replace the Product Owner who is the only backlog responsible and decision maker.
Must have:
Provides Digital expertise
Enlightens with digital experience the solutions imagined by Product Owner (best practices, consistency with market standards…)
Gives advice on possible improvements in product backlog
Supports Product Owner in Product Backlog priorization
Proposes priorization adjustment based on the perceived value
Participates in lifecycle of Product Backlog
Ensures that the Product Backlog is visible, transparent, and clear to all
Details each selected feature in the form of a User Story small enough to be implemented within one sprint, including acceptance criteria necessary for the team to understand and develop the user story
Understands and prioritize Technical Stories suggested by the team as well as Defect Stories
Clarify any User Story upon request from the Development Team during a Sprint
Participates and contribute to Agile events with the Team
Ensures the functional testing for the User Stories developed by the Agile team
Evaluates the quality of previous releases and current release in production
Checks the new release for regression issues
Searches for appropriate data in raw sources
Identifies with the help of Product Owner common elements with product data
Raises tasks for data team in order to prepare the needed data
Understands all sort of data functions and concepts
Tests and validates data tasks
SQL experience
We offer:
Exciting new career in a dynamic, growing organization
Professional and friendly working environment
Health insurance coverage
Meal tickets
Continuous learning by having access to technical training / certifications
Gradually increased number of annual holidays from 21 to 25
Private medical subscription for the family members
Internal referral program