Állás részletei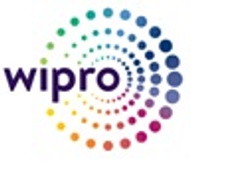 Accounts Receivable Officer with German
Karrier szint
Kezdő (0-2 év), Középfok (2-5 év)
Foglalkoztatási típus
Teljes munkaidő
Job Description:
Customer relationship administration;
Management of all incoming requests/ orders;
Management of the backlog (orders and orders related requests);
Billing process management;
Ensuring correct sending of the customer invoices to the correct recipient, according to procedure agreed with Client;
Ensuring bank statement posting in SAP for client entity code;
Incoming cash clearing against customer invoices;
Client related reports and bad debt provision calculation;
Addressing all written/ verbal requests and complaints received from the Customer;
Processing improvements proposals/ implementation.
Job Requirements:
Advanced level of English and German;
University graduate or student in the final year of studies;
Basic domain knowledge (supply chain, logistics);
Previous work experience, preferably in SAP (SD/MM module), Logistics, Supply chain, Order Management or Customer relations management is an advantage;
Experience in International trading, Fiscal policies, Tax structure is an advantage;
Good working knowledge of MS Office (especially Excel);
Good verbal & written communication skills;
Good analytical & synthesis skills;
Rigorous and accurate working style;
Good Customer service skills;
Dynamic person, solution-oriented;
Self confidence & independence in decision making;
Punctuality & Flexibility;
Team spirit.
Benefits:
Temporary remote work due to the pandemic and return to office after the situation improves;
Relocation package;
Opportunity to work for one of the biggest brands in the world in a unique work environment;
Great career opportunity with a leading international outsourcing company;
Opportunity of professional and personal development in a multinational working environment through a variety of training programs (hard/soft skills);
Attractive compensation package with full access to a variety of benefits available through an online platform; the package can be customized on monthly basis depending on each employees' needs.