Állás részletei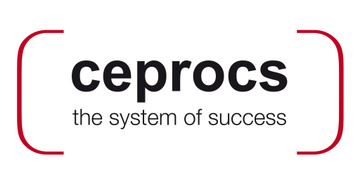 Karrier szint
Kezdő (0-2 év)
Foglalkoztatási típus
Teljes munkaidő
Nyelvismeret
Angol
- Haladó
* minden nyelv kötelező
Nettó havi bér
600 - 700 €

Ideal candidate:

Academic background in Accounting / Finance.
Fluent in English, German language being an advantage.
Analytical / logical skills.
Outstanding oral and written communication skills.
Reporting to executives, contact with clients.
Ability to work independently, but also sense of team spirit.
Excellent time management, ability to work under time pressure.
Willingness to learn and broaden know-how.
Positive and energetic attitude towards challenges and new tasks.


Your role will include:

Responsible for accounting registrations in our internal systems.
Interact by phone and e-mail with the clients of the company in order to identify the problems linked to the financial field and finding the right solutions.
Analyze discrepancies and unpaid invoices.
Establish and maintain statistics.
Keep complete and regularly update record of data and files.
Perform all necessary reconciliations with suppliers.
Provide support to the financial team members, on request of the CFO.

What do we offer?

Learning opportunities adapted to your needs and supporting your growth.
A professional and team oriented work environment.
An attractive salary package: performance based bonus, meal tickets, health insurance.
Flexible working hours.


We, CEPROCS™ Group, with the headquarter in Sibiu, Business center, 7-8 floor, are a service provider in the field of Purchasing, Finance, IT and HR with a growing, top-class team of specialists. We are doing business mainly with clients from the automotive industry, covering a wide array of services from sourcing globally Indirect Products Services to Finance and Accounting as well as HR and IT Services.
Our Vision: recognized as the essential partner providing premium services and a high degree of integration.
Our Mission: Understand clients' needs and requirements to deploy the appropriate service level in order to help them improve their competitiveness.
Our Beliefs and Values: Our values reflect our ideology and drive the decisions we take. We act with integrity and passion to achieve Customer Satisfaction. We succeed through our people who are the highest value of our company and we see their professional development as a high priority. Continuous development of skills, services provided and fulfillment of our commitments are the main factors of the success and solid growth of our company.