Állás részletei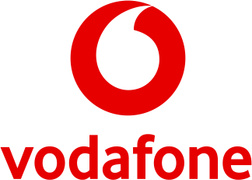 1st line Engineer with Hungarian
Karrier szint
Munkatapasztalat nélkül, Kezdő (0-2 év)
Foglalkoztatási típus
Teljes munkaidő
Nyelvismeret
Magyar
- Haladó
, Angol
- Haladó
, Magyar
- Anyanyelvi szint
* minden nyelv kötelező
Your day to day:
1st Line Operations of Vodafone Network in a multi-vendor environment.
Monitors, and maintains Vodafone Hungary Network, dispatches field and 2nd line personnel, performs network troubleshooting activities, provides reports and follow up in order to reach the agreed Network and NOC KPI's.
Preventive and corrective first level troubleshooting ensuring quality and continuity of service and the restoring time for Vodafone Network elements.
In collaboration with 2nd Line Operations teams, work out procedures related to the analysis of alarms in order to detect and eliminate faults.
With these activities you will have a great impact on our business:
24h/7days monitoring of the Vodafone Hungary Network, using umbrella fault management systems and specific NMS's;
Providing Incident management and technical resolution of 1st line network related faults and timely escalation to 2nd line when required
Dispatches field engineers and contractors, in case of incidents that need local support and follow up the issue until it is solved;
End to end Incident Management throughout the Incident lifecycle
Provides notifications related to network outages to the management team and trigger the Incident Manager to coordinate the activities in case of outages;
Participates at internal and external training sessions in order to permanently improve his/her technical skills.
Delivery of a world class customer service experience
Create and submit knowledge article to increase 1st time fix rates
Maintain & update NOC processes and procedures
Ensuring faults are escalated and resolved within the customer contracted Service Level
Maintaining and updating the fault management systems throughout the Incident lifecycle
With these skills you are a great candidate:
Capable to understand and to work with different Windows applications (WEB - based);
Good communication skills;
Team working oriented;
Ideally previous work experience within a busy customer service centre in a Telecoms, Data Centre or IT
Good knowledge of Hungarian and English language
Nice to have: knowledge of telecommunication services.
Sounds like the perfect job? We've got even more to offer:
In this pandemic period we have 100% work from home for your safety. After this pandemic period we have 2 days work from home per week!
Medical and dental services
Life insurance
Dedicated employee phone subscription
Special discounts for gyms and retailers
Annual Company Bonus 
Ongoing Education – we continuously invest in you to ensure you have everything needed to excel on the job and enhance your skills
You get to work with tried and trusted web-technology
Getting in on the ground floor of technology changing company
Flexible Vacation – Take time off when you need it, we trust you!
#_VOIS