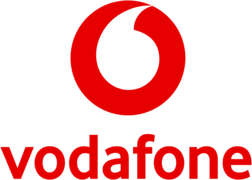 UAM Specialist – SOX Compliance
Niveau de carrière
Intermédiaire (2-5 ans), Expérimenté (5-10 ans)
Be a member of a fast growing international organization!Vodafone Shared Services Europeis part of the Vodafone Group and operates in two EU countries as a commercial HUB for Vodafone activities all around the world with almost 3000 colleagues.
The Bucharest based center started its operation iNow it serves as a center for excellence in Technology, Customer Service, Fraud, Security Services and Finance hub. Our Technology department is focused on Enterprise Product and Services, Infrastructure Management, Applications Operations and Customer Service Desk.
Using state of the art technologies, we are offering hi-tech solutions to Vodafone clients in 6 European markets.
The Budapest based center started its operation iNow it serves as a Financial, Enterprise, Business Intelligence, HR and Sourcing HUB, continuously focusing on supporting and improving processes in 29 countries and offering solutions to 150+ Vodafone Enterprise Customers.
Join us in Romania and in Hungary and be part of our global team, supporting Vodafone clients around the world.
Your day to day:
Responsible for the access revocation process for employees leaving the company, according to SOX requirements (and any other SOX processes according to business needs).
With these activities you will have a great impact on our business:
Implements user access revocation process for leavers – according to related SOX controls (both for VF-Group and local markets employees)

Maintain and update processes documentation

Provides operational reports for Service Owner

Acts as point of contact for SOX or other type of audits related to his/her area of activity

Implements corrective actions defined as a result of audits performed on the processes in his/her domain

Provides support to local markets for the implementation and running of local statutory leavers controls

Provides, if needed, support for the daily monitoring of CUAR application.

Coordinate with team members for the streamlining and simplification of the UAM processes.

With these skills you are a great candidate:
Understanding ITIL processes

Flexible, multitasking

Analytical, problem-solving

Team-player, cooperative
Working experience at least 3 years, preferable in IT domain

ITIL knowledge

Understanding of SOX requirements

Experience with customer communication

Understanding of support processes for key services based on ITIL standard

Sounds like the perfect job? We've got even more to offer:
Work from Home – You can have home office 2 days per week

Medical and dental services

Life insurance

Dedicated employee phone subscription

Special discounts for gyms and retailers

Annual Company Bonus

Ongoing Education – we continuously invest in you to ensure you have everything needed to excel on the job and enhance your skills

You get to work with tried and trusted web-technology

Getting in on the ground floor of and technology changing company

Flexible Vacation – Take time off when you need it, we trust you
The future is exciting.
Ready?