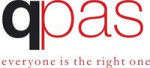 Trade Marketing Specialist
Niveau de carrière
Débutant (0-2 ans), Intermédiaire (2-5 ans), Expérimenté (5-10 ans)
Langues parlées
anglais - avancé
Job purpose
The Trade Marketing Specialist is responsible for coordination of trade marketing activities in Romania. The main purpose is to manage and develop Company's brand according to the strategy. To constantly support the brand image in Romania in full respect of company's philosophy & communication codes, as well as of principles and values.
Key Responsibilities
Planning, execution and evaluation of trade & brand marketing activities in the Market aiming to drive sales as well as brand performance (consumer & financial KPIs). Key responsibilities include, but are not limited to following actions:
Sets main building blocks in marketing plans
Defines & tracks budgets
Manages Regional, Cluster and Market marketing activities (including Digital)
Plans and manages ordering, development and production of all communication/promotional materials
Drives new product launches and revamping in the Market
Manages portfolio, incl. sales analysis, assortment optimization, price monitoring
Tracks macro, consumer, category, retail landscape trends & competitors, incl. research projects deployment
Handles marketing related ERP (Navision) Key User scope
Context and Scope
Supports development, execution & evaluation of Cluster B2C / B2B activities.
Execution of Cluster digital roadmap improving Online Mental Availability (including Digital Media Best Practices (Reach), Content Initiatives (Engage) and Route-to-Market for e-Commerce (Convert)
Develops, executes & evaluates Market trade marketing plan and Market B2C / B2B activities
Ensures regular performance analysis & conducts required reporting
Drives effective marketing related communication between Cluster & Market
Plans, develops & executes on-time Market marketing campaigns according to Regional activation plan
The Person: the ideal candidate will possess the following qualifications, skills, knowledge and attributes:
University degree, preferred qualification: Bachelor degree in Marketing or Business Management, or related field
Experience in marketing and/or trade marketing within international company min 3 years
Sense of urgency, punctuality
Ability to maintain confidential information with high regard for integrity
Ability to receive candid feedback and quickly make appropriate changes to improve performance
Intercultural adaptability and sensitivity
Demonstrated communication and negotiation skill
Excellent English
Computer literacy: advanced knowledge of MS Office, especially Excels
Other information:
The recruitment process will be conducted through QPAS - Recruitment Company.
Only eligible candidates will be contacted.
Attention:
By applying to this job, we are deemed to have your default consent to the processing of personal data by QPAS, pursuant to Regulation (EU