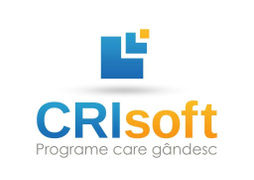 System Engineer & Oracle Database Administrator
Niveau de carrière
Intermédiaire (2-5 ans), Expérimenté (5-10 ans)
Langues parlées
anglais - avancé
* toutes les langues sont obligatoires
Nous recrutons des candidats ouverts à la réinstallation
Oui
We are looking for a Mid-Senior System Engineer and Oracle Database Administrator with experience in setting up, developing and technical maintenance of standard, virtual and cloud infrastructures.
Responsibilities:
Work within agile teams to develop and maintain applications;
Contribute to deployment and configuration of new software components releases;
Product deployment and performance monitoring in client environments;
Contribute to building a secure, resilient and scalable infrastructure for the software components of the product;
Design and implement adjustments of the continuous delivery pipelines, including continuous integration, continuous delivery and automated environment provisioning;
Configure, deploy and maintain internal tools used in Continuous Integration and Deployment pipelines (Jenkins);
Perform system monitoring & alerting, verifying the integrity and availability of all hardware, server resources and software components, reviewing system and application logs;
Design and implement a backup and recovery strategy;
Provide on-call support duties for application servers (if requested);
Interact, develop, and communicate with groups on all levels of the project team; work with development, QA, architecture and project management teams to streamline the build-deploy-test cycle;
Promote a mindset of 'everything as a service', self-service for the team.
Required skills:
Strong knowledge of Linux administration/engineering on the following distributions: Ubuntu Debian, Redhat and/or CentOS, Oracle Linux, Amazon Linux;
Solid experience in database design and management of Oracle Database 11 and 12 versions; the ideal candidate should have experience to install oracle database on Linux and Windows, optimize the database performance, implement continuous monitoring software and implement and test database backup and restore strategies;
Experience with web and application servers – installing, configuring, troubleshooting and securing against known vulnerabilities (Apache HTTP Server, Apache Tomcat, Apache Proxy etc.);
Proven work-experience with configuration management systems and deployment automation tools (Jenkins, Git, Subversion, etc.);
In-depth knowledge of few scripting technologies: Shell, Bash, Perl, Batch, Python;
Good Oracle SQL and PL/SQL programming knowledge;
Knowledge of networking fundamentals (a background in network administration or engineering would be helpful);
Experience developing and managing virtualized environments (Vmware, Windows Hyper-V), including networking and security;
Experience working with multiple teams in an Agile setup;
A willingness to learn new technologies and a spirit of collaboration and transparent communication.
Nice to have:
Proven experience of a cloud-based solution – compute, storage, networking, implement DevOps on Amazon AWS, Google Compute or Azure;
Good experience with configuration management systems (Puppet, Foreman, Ansible, Salt);
Experience with containerization (Docker) and orchestration (Kubernetes) technologies;
Familiarity with load balancing solutions, firewalls, proxy servers, APIs gateways etc..
Apply now!
Human Resources Department
Please specify the name of the job and location for which you apply in the subject of the message.