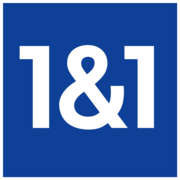 Quality Assurance Working Student
Niveau de carrière
Débutant (0-2 ans)
Langues parlées
allemand, anglais, roumain
About us
With 15 million customers, 1&1 is one of the world's leading web hosting and internet service providers, serving both private and commercial users. The company offers a wide product range, from hosting and domains to dedicated and cloud servers, e-mail and e-commerce solutions.
The technology hub in Romania is the second largest software development center of the 1&1 Group and strives to offer own innovative products for millions of customers worldwide, plus high quality maintenance and dynamic enhancements for our software.
Project Description:
At 1&1, we strive to deliver quality above else. As part of the Shops & Offers team, we have a wide range of applications, from databases to frontend shops. Our products are addressed to the German speaking countries and include mobile subscriptions with smartphones, household electricity and gas contracts, insurance and even third party products such as Deezer, McAfee, Zattoo and more.
We are looking for a QA working student to work with our cross-functional team of talented experts.
Your Tasks:
Participate in testing and delivery of high quality software
Manually testthefunctionalityofcustomer facing products used on 1&1 Mail and Media Platforms
Investigate, report, document and check bugs resulting from different types of tests for our web-based products
Work with partners both from the local team and from teams in Germany
Maintain and enhance the automation test stacks inside a Java-based automation framework
We Require:
Knowledge of software development technology and methodology
Basic Java and OOP knowledge
A proactive mindset, who shares his/hers ideas and brings them to life
Highly motivated, self-driven, good analytical skills with an eye for details and interested in Quality Assurance
Good written and verbal English language skills
Very good communication skills
Interested in or obtained an ISEB/ISTQB foundation level certification
* This is a paid internship for a period of 6 months, with extension possibility.