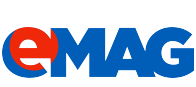 Performance Specialist (Marketing Team)
Niveau de carrière
Intermédiaire (2-5 ans), Expérimenté (5-10 ans)
Responsibilities:
Plan, create and implement marketing campaigns across multiple performance channels (Google Ads Search & Display, UAC, Facebook Ads);
Measure and optimize newly implemented as well as existing campaigns based on e-commerce specific performance indicators (conversion value, return on ad spend, conversion rate) - to ensure both revenue growth and profitability;
Produce detailed analysis and reports using Google Analytics to track KPIs, understand the customers' behavior, implement or adjust campaigns accordingly and discover opportunities for growth;
Manage tests (at various levels, such as ad copy, audience, campaign settings, smart bidding etc) and reports test results, making data-driven decisions;
Work closely with other teams (Creative Team, Campaign Management, Business Analysts, Tracking & App) to create campaigns and discover issues, threats, and opportunities;
Stay up to date with the latest news in digital and changes across platforms. Works with new products from Google or Facebook, in their early alpha or beta stages.
Requirements:
At least 2 years of experience in managing paid performance marketing campaigns;
Proven track record of optimization of e-commerce Google Ads and Facebook Ads accounts for conversion value growth and ROAS increase;
Advanced skills in working with Google Analytics, with a good understanding of attribution models, conversion funnels and user acquisition reports;
Advanced skills in MS Excel including functions, pivot tables, lookup tables;
Very good English skills (written and spoken);
Knowledge of key marketing and ecommerce concepts;
Highly organized, excellent attention to detail, task focused, and adept at juggling multiple priorities in a fast-moving environment;
Excellent written and verbal communication skills when speaking to a technical or non-technical audience;
Familiarity and experience with lead generation mechanisms and A/B testing is a plus;
High degree of willingness to learn and a strong desire to develop;
Proactive self-starter and independent thinker with interpersonal and presentation skills;
The ability to proactively listen to others, to understand issues and situations and to clearly articulate business needs to both internal and external customers;
The power to recognize anomalies and critical situations and respond appropriately;
Thorough understanding of company and department policies and procedures;
Strong problem solving and organizational skills.
Benefits:
At eMAG, we are constantly moving forward, and we love what we do. If you are passionate about your job, whether it's offering consultancy to a customer or writing a code line, and you aim high, then you belong with us, the No. 1 IT company to work for in Romania (according to a Biz Magazine study i
We provide you with the best development programs to improve both your soft and job specific skills, but it is you who decides what you want to learn and where you want to go. The possibilities are endless.
We know benefits are important, that's why we provide you with a full range of them:
Medical subscription;
A monthly budget you can spend on flexible benefits - meal tickets, travel vouchers, trainings for your development;
Employee discounts;
Access to the Bookster library;
Fruits, juice, water and coffee at the office;
Other discounts (gym, pizza, car wash and others).