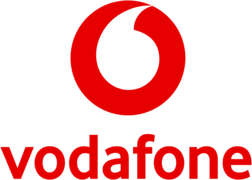 Number Portability Engineer
Niveau de carrière
Intermédiaire (2-5 ans)
#Linux
#Bash-scripting
#IMS
#Telecommunication
#Networking
We welcome you in a team ready to receive a new member.
A day in the life of a Number Portability Engineer means design and deliver, engineer and innovate central voice platforms and network infrastructure to enable the best consumer and carrier services experience worldwide.
This will also offer the chance to deliver cutting-edge technology projects to our international customers through combining applied methodologies and innovative thinking. We encourage you to develop in a constant way through trainings and certifications.
What you have to do?
1. Apply for the position and get in touch with our HR recruiter, Iuliana Amuza
2. Meet your future manager for a short interview, Cristian Macarencu
3. Get to know your future colleagues
4. Start your new fabulous journey at VSSR
Ready?
See you soon,
Your future teammates