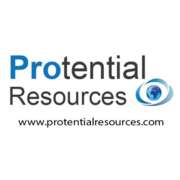 Marketing Manager/ Social Media Manager
Niveau de carrière
Débutant (0-2 ans), Intermédiaire (2-5 ans), Expérimenté (5-10 ans)
Langues parlées
anglais, hongrois, roumain
Salaire brut / mois
800 - 1000 €
Protential Resources is an Irish Based Recruitment Company who has been successfully recruiting staff for Clients since 2011.
We recruit staff to work in a number of sectors, Food Processing, Construction and Financial Services.
Due to continued growth and expansion we have a vacancy for a Marketing Manager. This position is based in our Romanian office located in the City of Miercurea Ciuc.
The role will involve Advertising on jobs sites and social Media pages for workers from both Bulgaria and Romania to work in the Food Processing sector in Ireland.
Suitable Applicants will ideally have the following.
• Good level of English, Hungarian and Romanian.
• Previous recruitment experience
• Sales ability
• Excellent Interpersonal Skills.
• Target Driven
• Self-Starter
• Familiar with current Social Media Platforms
• Good IT skills.
This is a full time position and offers an attractive package to include a generous basic salary and performance bonus