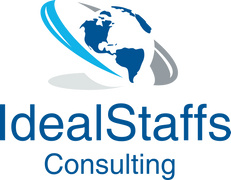 Linux IAM Security Administrator (PKI)
Répondu à 90% des candidatures au cours des 30 derniers jours, généralement en 3 jours
Niveau de carrière
Expérimenté (5-10 ans), Cadre (>10 ans)
Langues parlées
anglais - avancé
Nous recrutons des candidats ouverts à la réinstallation
Oui
Salaire brut / mois
2000 - 4000 €

Category: Consultant
Client: United Nations
Location: Valencia, Spain (Relocation required / No remote work available)
Estimated Start Date: 1st / 15th January 2020
Applications from women are particularly encouraged.
IdealStaffs Consulting requires a Linux and Identity and Access consultant to provide on-going support and implement service enhancements.
The specialist will provide support for Security and Access Services (including LDAP) and assist in providing support for other services running on Linux/Solaris and Windows. The candidate will also assist in the design and the implementation of policies and procedures consistent with industry best practices, regulatory requirements.
Activities and deliverables
Act as a subject matter expert on best practices and efficient solutions on the support of Security and Access services running on Infoblox appliances and on Windows

Perform appliances system administration and maintenance.

Quickly and efficiently troubleshoot issues

Implement industry standards

Help formulate a plan of actions for appliances that fall out of the appropriate operating guidelines.

Evaluate and recommend upgrades or enhancements to the current Security and Access services appliances.

Provide support for other Identity services running on Linux/Solaris and Windows such as IAM solutions like CA Single Sign On, LDAP, RSA SecurID, Symantec VIP, etc.

Provide support for Public Key Infrastructure (PKI) and certificate management

Document processes and procedures (SOPs)

Participate in on-call rotation and operations during maintenance windows

Participate in disaster recovery exercises

Create documentation and develop training plans for other support team members
Required Skills
Formal Education:
Experience and Skills
A minimum of five (5) years of progressive, responsible experience supporting computer systems and/or applications

A minimum of two (2) years of technical experience supporting a Security and Access infrastructure and services

Strong knowledge of Linux/Unix systems administration (Red Hat preferred), including shell scripting.

Strong knowledge of Identity and Access security protocols and applications

Sound understanding of DNS and TCP/IP

Ability to communicate effectively in both verbal and written form.

Ability to write reports and procedure manuals.

Ability to effectively present information and respond to questions from a wide variety of audiences

Ability to multi-task and meet deadlines

Excellent problem solving skills.

Ability to prioritize work and work with minimum supervision.

Experience with IT Service Management processes and ITIL Foundation
Entretien en ligne
What are your gross salary expectations for this position?
How soon are you available to start if selected?
Are you willing to relocate to Valencia?