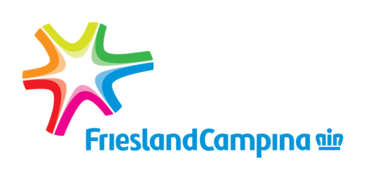 Junior Procurement Specialist
Niveau de carrière
Débutant (0-2 ans)
Langues parlées
anglais - avancé
At FrieslandCampina we are proud of our long history of solid performance. It's all down to our culture of co-operation, commitment and pragmatism. We are a global company, but we focus on local communities and customers. Our brand portfolio in Romania include: Napolact, Frico, Milli, Oké, Dots, Completa.
We are looking for a Junior Procurement Specialist to join our Procurement team.
JOB PURPOSE
Develop, formulate, implement and monitor procurement plan for allocated category, implement it after approval and monitor it / take ownership for own portfolio.
MAIN RESPONSIBILITIES
Provide input to global category & business procurement strategy, support implementation of category charters
Align the applicable category strategy with the business procurement strategy in order to realize the general procurement / Local
Organization objectives which results in a decrease of total cost of ownership, a lower business risk, a better involvement of procurement, a common approach for innovation and SCR, a higher service level and satisfied stakeholders.
Manage a business portfolio with high runners (volume) and/or critical materials and/or services with medium complexity in sourcing and medium impact on business continuity which is not covered by a procurement category.
Have contacts and cooperate with relevant stakeholders throughout the entire procurement and local organization and with external parties, local as well as global with direct functional counterparts to guide the decision making process.
Negotiate with suppliers on pricing and terms to define contract framework agreements which have impact on local organization level, monitor supplier creation at local level
Provide insights at request or at own initiative regarding quantitative and qualitative developments, like input for category spend or own portfolio, forecasting, budget, contract coverage, payment terms, complaints
Initiate, plan, manage and execute local specific procurement projects concerning optimization and cost savings, within the project management guidelines.
Draw up, monitor and, if necessary, adjust local agreements and manage their continuation, in consultation of the category, if necessary in consultation with the legal department, and monitor the compliance of all applicable procurement agreements.
JOB PROFILE
University degree, preferably in Business Administration or Engineering
1-3 years experience in Procurement
Relationship builder; Strong interpersonal skills;
Strong communication skills; Fluent in English;
Strong decision making skills; Highly analytical
Demonstrated ability to effectively work with internal and external stakeholders, and suppliers
Demonstrated ability to organize and prioritize workloads;
Results oriented and proven ability to deliver results