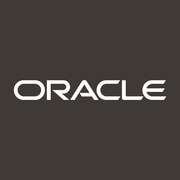 Entry-Level Backoffice Specialist - Russian
Niveau de carrière
Débutant (0-2 ans)
Langues parlées
anglais - avancé, russe - avancé
* toutes les langues sont obligatoires
Entry-Level Backoffice Specialist/Support for Credit&Collections - Russian
*the role offers a 6-month contract with view to extension
Requirements:
Fluency in English and Russian is a must.
Bachelor degree or currently in college.
Good written and verbal communication skills.
Organized and very detail oriented.
Good computer skills (. MS Word, Excel, Adobe, PowerPoint and Oracle Applications).
Flexibility in work schedule, including availability during evenings, weekends and major holidays.
Team player.
Ability to prioritize a busy workload.
Deliver results oriented.


Responsibilities:
(a) Responsible with printing&distributing invoices via post/e-mail.
(b) Handles collections campaigns to customers via post/e-mail. Process all requests received from Collections, Credit and Unapplied Cash departments in area of responsibility in an accurate and timely manner and according to Oracle policies and processes.
(c) Use all appropriate communication channels to communicate with internal customers including Sales, Collections and other departments in order to solve all received requests.
(d) Is responsible for data accuracy in customers accounts by updating customer data information.
(e) Escalates timely all problems that may impact department objectives to team supervisor.
(f) Is aware, understands and applies department policies, procedures and processes and proposes improvements that will increase department results and efficiency.
(g) Is responsible for providing accurate and timely information regarding the activities in area of responsibility.
(h) Ensures adherence to Sarbannes-Oxley & other guidelines, and supports internal and external audits.