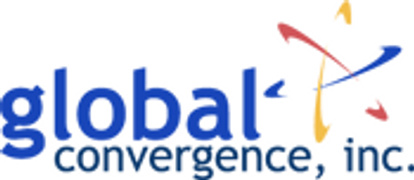 Call Center Specialist with English (night shifts)
Répondu à 90% des candidatures au cours des 30 derniers jours, généralement en 3 jours
Niveau de carrière
Débutant (0-2 ans), Intermédiaire (2-5 ans)
Langues parlées
anglais, allemand
* toutes les langues sont obligatoires
If you are a very good communicator in English with previous aptitude or experience in call center and open to interact in a multicultural environment, then join our team!

We are looking for outstanding Call Center Specialists ready to collaborate with our team 24/7 support in monitoring & closing open orders of customer and to ensure timeline delivery.

Requirements:

A successfully completed university degree
- Excellent English communication skills both written and spoken
- Great advantage for a second language such as German or French
- Working in a multinational company is an advantage
- Must have a friendly, helpful personality enabling one to handle stress effectively
- Very good communication & organizational skills are required
- Strong customer service is required
- Detail oriented in order to facilitate accurate completion of all required forms and procedures
- Data entry validation
- Working knowledge of MS Windows including Outlook, Word & Excel
- Previous experience in handling a Ticketing System.

Descrierea jobului

Your main responsibilities will be:

- Obtain, monitor, track and verify overnight carrier documents in the Dispatch Tracking program
- Track of all airline numbers assuring accurate passage of shipment from origin to destination
- Verify document customer order to ensure there is a complete audit trail throughout delivery process
- Assist in researching inventory issues for time sensitive premium service deliveries
- Escalate issues concerning Network Partners if information is not provided in due time
- Assist with overflow processing of customer electronic orders when necessary
- Take responsibility for the distribution or processing of emailed and faxed orders.

Benefits:

Working in a positive and friendly work-environment where you are encouraged to exceed challenges as a team, as well to provide the best service!

As a GCI employee you will benefit from:

- professional and continuous training
- private health insurance
- one line public transportation or parking subscription coverage
- fresh fruits once a week
- full time employment contract
- multicultural working environment.