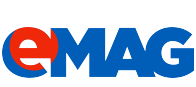 B2B Retention & Improvement Manager
Niveau de carrière
Intermédiaire (2-5 ans)
Responsibilities
Managing a team of 10 people
Understanding the department's objectives and the tools and abilities required to reach them
Be the main driver for Marketplace's "good profits"
Follow up constantly on all established improvement actions and make sure they happen in due time;
Processing large sets of data to identify quick wins and possible trends that can be immediately transformed into daily activities
Constantly improve and adapt the department's flows and procedures to accommodate the best practices identified
Make correlations between various aspects of our partner's businesses and elaborate new KPIs and alerts to support the department's flows
Automatize recurrent reports and deep dive on other value added aspects of the business
Analyze all key performance indicators at partner level and, together with them, establish measures to correct all deviations;
Focus on customer satisfaction and identify all the factors that can influence it;
Constantly expand the seller KPIs, accordingly and determine potential improvement solutions available for increasing client satisfaction
Analyze huge sets of data, make correlations, draw valid conclusions and define personalized action plans, adapted to the needs of each partner;
Identify underperforming partners, determine the main issues, create improvement plans and make decisions based on the results;
Strong collaboration with other departments in order to solve all the incoming issues.
Requirements
Previous Team Management experience of minimum 1 year
1-3 years of related work experience in Customer support / Claims
Online ecommerce experience is a plus
BA/MA degree in Economics
Strong Microsoft Office skills [Excel, Word, Power Point]
Strong communication skills (oral and written) both in Romanian and English
Excellent problem-solving skills, critical thinking and analytical skills
Interest in setting up and improving processes
Demonstrated ability to translate customer needs into business and product requirements
Detail-oriented and strong follow-through
Benefits
At eMAG, we are constantly moving forward and we love what we do. If you are passionate about your job, whether it's offering consultancy to a customer or writing a code line, and you aim high, then you belong in our team. We provide you with the best development programs to improve both your soft and job specific skills, but it is you who decides what you want to learn and where you want to go. The possibilities are endless. We know benefits are important, that's why we provide you with a full range of them :

• Medical subscription;
• A monthly budget you can spend on flexible benefits - meal tickets, travel vouchers, trainings for your development;
• Employee discounts;
• Access to the Bookster library;
• Fruits, juice, water and coffee at the office;
• Other discounts (gym, pizza, car wash and others).