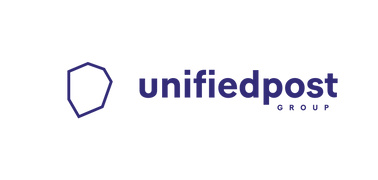 Direct application to employer
Choose the department for which you are sending your application
Unifiedpost Group is a leading European Fintech company structuring complex financial ecosystems with convenient and smart digital solutions. We simplify, digitalize and optimize business processes for both B2B and B2C and provide disruptive payment and financial services.
Founded in Belgium in 2001 and quickly expanded throughout Europe, in 2019 we became Unifiedpost Group and in 2020 we were listed on Euronext Brussels becoming the leading pan-European cloud-based platform for SME business services built on "Documents", "Identity" and "Payments".
Our secure, cloud-based platform empowers businesses by creating a space where this network can exist and deliver streamlined, automated business functions, from e-invoicing and payments processing, to working capital financing, e-identity solutions and more.
In Romania, we have built a strong team since 2009, over 150 software developers, business analysts, QA and support engineers, talented and passionate people are always welcomed. Meet us!
Our journey tells a story of ambition, commitment and collaboration. But this doesn't end here! It's only just begun!