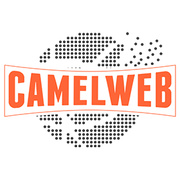 Direct application to employer
Choose the department for which you are sending your application
CamelWeb Creations is a Romanian / Dutch company with offices in Cluj Napoca and Targu Mures. We have more than 17 years of experience in creating modern websites for partners and clients from all over the world.
We aim for the perfect balance between delivery quality and time to market. Delivering value is our business – different for every customer – a "must have" in every project.
CamelWeb is constantly on the lookout for talented developers. Even if you do not find the position you are looking for listed on this website, we encourage you to contact us anyway.