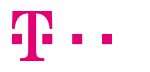 YOUR CAREER JOURNEY STARTS HERE!
Career level
Entry (0-2 years), Middle (2-5 years), Senior (5-10 years), Executive (>10 years)
Your task
Job Responsibilities:
The Middleware Service Expert is the lead technical focal point for the technologies in the assigned portfolio. The responsibility entails the individual to lead the team for delivering complete top tier engineering support, project delivery and consultancy on these developed solutions / services
These deliverables include existence of appropriate processes & tools, operational readiness requirements, compliance assurances, security, knowledge management adjustment, for all middleware environments. 
Technical Consultancy
Act as the technical expert for issues that are outside of the scope of Run & Maintain support on behalf of the other Service Engineers within the technology portfolio.
Principal consultant in customer's or project enquiries that require high level of expertise regarding the technology and the service offering.
Support and guide Architect/ Project Manager/ Program Manager on request/issues that are related to the technology that require service engineering involvement.
Provide internal coaching and consultation to the other Service Engineer related to deliverables of the technology assigned in the portfolio.
Principle technical contributor in the development and design of new service that will be on-boarded into the assigned portfolio.
Test and document all new versions of software prior release to operation.
Maintain close relationships with Middleware operations and vendors to provide knowledge sharing on experiences and best practices.
If needed, develop non-standard solutions for customers and to ensure that documentation, procedures, standards and guidelines comply with engineered standards.
Coordinate the team of Service Engineers and diverse technologies that falls under the Middleware portfolio.
Support Escalation / Problem Management
Assist Middleware Operations in identifying and resolving re-occurring incidents.
Focal Point for 3rd Level (Engineering) escalation from Run & Maintain.
Lead / Participate MPR analysis of critical operations problem.
Lead/ Participate root cause analysis, workaround implementation that require high level of technical expertise between stakeholders and operations.
Accountable for the identification of key methodological or process issues.
Provide end to end problem analysis and remediation plans.
Liaises with Service Delivery Manager on Service at Risk (SR) and situations.
Project Engagement
Lead new project request discussion with customer / project manager in the early stage in regards to design, sizing, implementation standard & options.
Identify, track and drive all project delivery of assigned deliverables to the Middleware Service Engineers under the technology portfolio.
Act as principal liaison/focal point to Project Manager / project member / Engineers to resolve technical roadblocks.
Provide assistance / coaching / guidance to Middleware SE assigned to the technology portfolio in the delivery of assigned deliverables.
Act as a Project Lead for internal engineering projects/activities.
Manage resource availability and expertise distribution to ensure projects meet delivery timelines and budget.
Communication Effectiveness
Maintain a high level of customer satisfaction in a multi dimensional engagement framework that includes Business Customer, Project Manager, Program Manager and participating engineers.
Strong ability to steer and manage expectation and impression through effective communication
The ability to influence others with tactical and strategic communication method to secure cooperation and avoid conflicts.
Demonstrate leadership quality in conveying  goals and objectives clearly to assigned Middleware Service Engineer under the technology portfolio.
Decision Making
Analyse and determine the risk and impact of decisions made.
Sets and meet realistic dateline for assigned Middleware Service Engineer under the technology portfolio.
Forecasts/anticipate upcoming challenges in projects and services offering and develop/design /methods to overcoming challenges.
Introduce, develop and implement improvements to the assigned technology portfolio independently.
Advises Architect and Service Delivery Manager and ensure CSL Roadmap Delivery and Component Service Roadmap Content Delivery milestones are met to avoid penalties.
Your Profile
Job Requirements: 
Degree, . or equivalent, preferably in an Information Technology discipline.
At least 7-12 years experience in an IT function, of which 5 years experience has been in a second line support role, preferably in a leadership or consultancy role.
In-depth knowledge of niche Middleware technologies.
Experience in managing large complicated environments with various types of technologies, versions, applications, customers etc effectively.
Possess expert knowledge in performance tuning and capacity planning for Middleware technology.
In-depth knowledge of various monitoring tools and process in delivering end-to-end monitoring solution for Middleware technologies.
Knowledge working in Shell culture environment, Shell applications & Shell companies and organisation.
Application development knowledge is not an absolute requirement but considered a great advantage.
General IT Infrastructure Experience and Skills:
A technical awareness of the GI Infrastructure Services; in particular on the implementation.
Understanding of server and storage technology, . RAID, NAS, SAN, snapshot, especially in the area of High Availability.
Good background on underlying virtual, networking and storage technologies.
Good knowledge and experience in the use of the Problem / Change and remote management tools, processes and applications.
Data gathering and analysis skills.
Ability to use ITIL based global tools and processes.
Able to demonstrate advanced troubleshooting skills.
Self motivated individual with excellent interpersonal, communication and influencing skills.
Committed to team working and knowledge sharing for the benefit of the team and service.
Personal behaviours and values that nurture openness, honesty, trust, mutual respect and support from all team members, in line with Service Excellence ideals.
Excellent Customer interface/service skills.
Excellent time management skills.
Leadership/consultancy skills and ability, including project management, interviewing and presentation skills.
Understanding of the customer business.
Understanding of cost and manpower levels impact.
Understanding of Business Continuity requirements.
Proven ability to lead and co-ordinate multi-skilled teams, including customer, third party, and T-Systems resources.
Ability to adopt to various working culture and working environment, in view of T-Systems Global presence.
Ability to write well structured documents like work instructions with clear, logical and succinct English together with good use of word processing skills.
Ability to work in unstructured environments/situations.
Ability to develop well structured presentations with informative and well presented information appropriate for the desired audience.