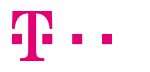 YOUR CAREER JOURNEY STARTS HERE!
Career level
Entry (0-2 years), Middle (2-5 years), Senior (5-10 years), Executive (>10 years)
Your task
Job Responsibilities:
The DBA is responsible for maintaining and implementing database related activities, security and establishes policies & procedures for complex database management against agreed SLAs to ensure database service availability and reliability.
Key Responsibilities:
Operate effectively with minimal supervision and within a clear accountability framework.
Provide DBA specific services to other parts of the organisation such as Service Engineering and other Run & Maintain teams.
Respond to all requests for assistance logged through delivery service lines in a timely and efficient manner and according to agreed service levels, standards and procedures.
Ensure that any potential problems, such as performance degradation, reliability and security issues are addressed proactively.
Participate in ad hoc team meetings to discuss issues facing the team and action plans to address these issues.
Perform root-cause analysis as appropriate and/or when specifically requested.
Work with other Service Lines (such as Help Desk, STO/Telecomm, Application Support, and external vendors, etc.) to provide service, support, and guidance.
Follow formal processes and adhere to the global end-to-end processes (involving Incident Management, Change Management, Problem Management, Situation Management, etc.)
Contribute to the development, enhancement, formalization, and implementation of standard technical service delivery processes globally.
Monitor problem/query resolution and where necessary ensure appropriate escalation.
Knowledge, Skills and Expertise:
Knowledge of principles, practices and theories in Database legacy and new technology.
Knowledge of organization's methodology and tools.
Understand and adhere to Information Security policies and standards.
Execute allocated database support tasks. Services are provided to both external as well as internal customers. Tasks include standard request support, break/fix support, proactive management, trouble-shooting, problem monitoring/resolution etc. relating to backups, monitoring, security management, storage, hardware, SQL, Oracle, and related components.
Ensure availability of valid database backups at all times.
Ensure that any potential problems . performance degradation, reliability and security issues are addressed pro-actively.
Resolve all incidents within targets as specified in SLA, minimising response time in reacting to incidents and queries.
Minimise Mean Time To Repair (MTTR).
Processes/procedures:
Use of end-to-end ITIL processes and tools (such as Service Center) in order to manage incidents, changes, assets, and service interruptions.
Promoting use of end-to-end processes such as incident management, change management, and situation management.
Ensure appropriate escalation actions are taken, using the global tools and processes available.
Involved in any operational changes to the service, organisation, tools and processes.
Interface with other parts of the H&S delivery organisation in an open and constructive way.
Asset Management; contribute to a 100% accurate administration of supported assets, agreed service levels and billing.
Looks to improve efficiencies of processes.
Work to solve incidents, produce documentation, and share learning with counterpart teams.
Participate in on-call pager rotation for reactive support and respond to monitoring alerts in a timely manner.
Ensure that work is properly documented and saved in a central repository (mostly Livelink and Primus) according to specific service guidelines.
Critical Thinking and Problem Solving:
Develops improvements and innovations to enhance performance.
Take partial responsibility for the identification of key methodological or process issues in the team.
Analyses problem by collecting available data, eliciting additional information, shifting out irrelevancies, constructing an accurate picture of the situation and distilling the key issues.   
Evaluates solutions critically on the basis of logical assumptions, factual information and chooses appropriate solution.
Collaboration
Participate in staff performance and service excellence reviews.
Participate in skills development of the virtual DBA organisation.
Creates a sense of belonging and ownership among team members, coaches and motivates team members.
responsibility; promotes mutual support and interaction.
Consults and provides advice, facilitates discussion and resolves conflict; establishes trust; builds and uses cross-functional relationship to accomplish work objectives.
Communication Effectiveness
Ensure that customer satisfaction in all interactions meets the contracted Customer Service levels.
Maintain a high level of Customer Satisfaction.
Conveys goals and objectives clearly, interprets customers requirement and implement the expected service delivery.
Influence others with tact and diplomacy and convince others to gain cooperation and eliminating conflict.
Maintain a well developed network of individuals and organisations to assist in achieving work related goals.
Decision Making
Anticipates consequences of actions, potential problems and opportunities for change.
Sets and meets realistic deadlines.
Forecasts changes and communicates current and projected issues.
Your Profile
  Job Requirements:
Degree, . eq., preferably in an Information Technology discipline with certification in Oracle or SQL Database Technology.

At least 5 years experience in an IT function, of which 3 years experience as a DBA in a first/second line support role.
At least 3 years experience in a multi disciplined IT environment with strong background in service delivery, operational support, and proactive management.
Strong interpersonal skills to interact with fellow team members, fellow customer teams both regionally and globally, customer project resources for project-type activities, and various customer and customer segment representatives.
Experience and Skills:
Good technical knowledge of Oracle, SQL Server, Windows OS and/or UNIX and Linux. Accreditations like . Oracle Certified Professional or MCSDBA a clear plus.
Awareness of other technologies supported by T-Systems, including the Microsoft office suite of applications.
Experience with integration and support of backup software (Commvault Galaxy, TSM, Legato, BackupExec, etc.).
Experience with security, networking, monitoring tools (NetIQ, Oracle Enterprise Manager, MOM/SCCM) is a plus.
Understanding of data management tools and techniques, . normalisation, relational database design.
A technical awareness of the infrastructure services; in particular on the implementation and version management of RDBMS tools.
Understanding of server and storage technology, especially in the area of High Availability.
Good knowledge and experience in the use of the Incident / Change and remote management tools, processes and applications.
Basic data gathering and analysis skills (for the internal performance monitoring and Service Level management).
Ability to use ITIL based global tools and processes (methodology and processes).
Self motivated individual with solid interpersonal, communication and influencing skills.
Ability to work in a global environment and with colleagues in other regions; this might include customers, customer segment teams, application focal points, other internal customer teams, and vendors.
Good customer interface/service (communications) skills.
Good time management skills.
Understanding of the customer business.
Understanding of Business Continuity requirements.
Basic presentation skills.