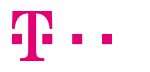 YOUR CAREER JOURNEY STARTS HERE!
Career level
Entry (0-2 years), Middle (2-5 years), Senior (5-10 years), Executive (>10 years)
Your task
Job Responsibilities:
The DBA is responsible for maintaining and implementing database related activities, security and establishes policies & procedures for complex database management against agreed SLAs to ensure database service availability and reliability.
Respond to all requests for assistance logged through delivery service lines in a timely and efficient manner and according to agreed service levels, standards and procedures.
Ensure that any potential problems, such as performance degradation, reliability and security issues are addressed proactively.
Participate in ad hoc team meetings to discuss issues facing the team and action plans to address these issues.
Perform root-cause analysis as appropriate and/or when specifically requested.
Work with other Service Lines (such as Help Desk, STO/Telecomm, Application Support, and external vendors, etc.) to provide service, support, and guidance.
Follow formal processes and adhere to the global end-to-end processes (involving Incident Management, Change Management, Problem Management, Situation Management, etc.).
Contribute to the development, enhancement, formalization, and implementation of standard technical service delivery processes globally.
Monitor problem/query resolution and where necessary ensure appropriate escalation.
Use of end-to-end ITIL processes and tools (such as Service Center) in order to manage incidents, changes, assets, and service interruptions.
Promoting use of end-to-end processes such as incident management, change management, and situation management.
Your Profile
  Job Requirements:
Degree in Information Technology /Computer Science or equivalent.
At least 5 years experience in an IT function, of which 3 years experience as a DBA in a first/second line support role.
Good technical knowledge of Oracle, SQL Server, Windows OS and/or UNIX and Linux. Accreditations like . Oracle Certified Professional or MCSDBA is an added advantage.
Experience with integration and support of backup software (Commvault Galaxy, TSM, Legato, BackupExec, etc.).
Experience with security, networking, monitoring tools (NetIQ, Oracle Enterprise Manager, MOM/SCCM) is a plus.
Understanding of data management tools and techniques, . normalization, relational database design.
A technical awareness of the infrastructure services; in particular on the implementation and version management of RDBMS tools.
Understanding of server and storage technology, especially in the area of High Availability.
Good knowledge and experience in the use of the Incident / Change and remote management tools, processes and applications.
Good communication skills.