Job details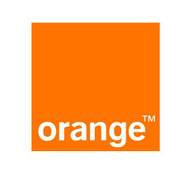 Workspace Technical Project Manager
Looking for Premium Talent
Career level
Middle (2-5 years), Senior (5-10 years)
Employment type
Full time
How would you like to work in IT & Communication, toying with cutting edge technologies and enjoying your life? Come closer to #LifeAtOrange.
We'll recruit you from the safety of your home and we'll prepare you for the challenges of this period – for the time being, our activity is carried out remotely.

What we're looking for
International Customers Relationship and Delivery Team is committed to standardization of office IT systems and enablers, and is responsible for delivering these into all the organizations within Orange Group's international footprint.
These organizations (customers) use a wide variety of existing infrastructures, solutions, processes, skills, resources and level of integration with Orange corporate. All these variables must be considered in order to provide an effective office convergence project
The project manager/technical consultancy role will work closely within different organizations. With the objective of delivering and technically assisting local IT team(s) to design, implement and handover to operations a variety of Corporate services.
o Delivery of IT office standardized services in geographically dispersed organizations of Orange Group in the frame of the Office Convergence Corporate Programme
o Customer Interface for Corporate Office Services implementation
o Skill transfers to entities technical local teams
o Development and Management of the Delivery Toolbox for each Corporate Office Service with the "Pre-Delivery" activities
o Manage all the components of the Corporate Office Standardized Services delivery perimeter
o Technical consultancy to local IT teams during the project lifecycle
o Assistance to the International Customers Manager for Corporate CAB representation, Services review with Customers and Service Manager, and some others action on delegation and on request of the International Customers Manager

What you'll be doing
Project scope and planning
Adhere and provide feedback to the Corporate delivery roadmap
Analyze and confirm detailed deliverables for the project with the local Project Manager
Assist Program manager in defining which services will be delivered into specific organizations
Agree resource planning directly with local project/team managers
Relationship management
Be the local project manager's main point of contact throughout the project lifecycle
Maintain relationships with key people - local technical teams, corporate skill-centers and operational teams
Continue relationships with local contacts post-project to keep an ongoing view of their IT environment
Project management
On site visit with the organization to initiate the project
Manage ongoing project meetings with the organization (voice conferences)
Scheduled reporting of project status to ICRD program manager and DW manager
Ensure Corporate skill centers are engaged when necessary with local teams
Monitor other activities indirectly associated with Office IT projects and manage any impacts to ongoing projects
Ensure all project documentation is completed in line with project milestones
Handover to local operational support teams and to Corporate support teams
Formalize project closure
Delivery preparation
Development and Management of the delivery Toolbox for all services in perimeter
Control of the prerequisites
Validation of the post-delivery organization, processes and documents
IT consultancy
Propose/agree with local teams how these services will be integrated into local infrastructure and processes
On request of the ICRD Program Manager/DW Manager, act as technical consultant to local IT team(s) on all aspects of the Office Information
System
Resolve ad hoc technical issues during project lifecycle, involving corporate skill centers or additional technical experts if required
Ensure skills and knowledge related to services being delivered are transferred and understood by local teams
Technology watch
Continued broad understanding of office infrastructures solutions
Primarily focused on Microsoft and Mcafee technologies and Orange Group Security tools and components, understand current and future variants of the software and impacts these may have for different organizations

What you need to know/have
- Microsoft Windows Infrastructures
- Microsoft Workstation Operating Systems
- Active Directory
- Office355
- Azure AD
- General knowledge of DNS, Proxy servers, firewall, VPN
Good level of experience and/or certified in:
- Microsoft Office suite
- Microsoft SharePoint
- Microsoft Exchange
- Microsoft SCCM
- Mcafee suite
- PKI
- TCP/IP
Others:
- Very self-motivated with strong project management skills
- Good communication skills
- Strong analytical and problem solving
- Experience of working internationally useful
- English - fluent
- French – fluent

What's in it for you
Performance Bonuses – based on your results & the company's;
Loyalty Bonuses, if you extend your stay;
Electronic Meal Tickets - as you imagine;
Medical & Life insurance for you - facilities for your family, too;
#WFH & Flexible hour;
Professional GSM subscription;
Personal GSM subscription, also [because we believe in communication!];
Special grants on Smartphones & devices; discounts for Orange products & services;
Development Platforms - Orange Learning, Trainings, Career Counselling, Coaching & Career plan mentoring;
Wellbeing Programs – we support your Zen & more!
Come & work for a #TopEmployer company. You could be part of an organization where great colleagues and team spirit support your professional development.
Apply and let's have a remote-talk.