Job details
INACTIVE AD:
The employer is not currently actively recruiting for this position, but you can apply for the ad.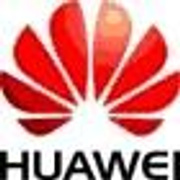 IP Network Engineer
Looking for Premium Talent
Career level
Entry (0-2 years), Middle (2-5 years)
Employment type
Full time
Spoken languages
English
- Advanced
, Spanish
- Advanced
In a parallel universe, your job might suck. Make the most of this one! We're looking for Network Engineers!
The people:
We have Mountain Bikers, Road Bikers, Sport lovers, Musicians, Video Game heroes, Tech addicts, Gamers and every other variety of people. We have Family people, Single people, Happy people and for sure you'll find a friend here like we said, bring your friends too.
Our hiring process:
You find or receive this job ad.
You read the ad.
It picks your interest and/or makes you want to disprove our claims.
You tell us you are interested.
You come to meet the team and verify all the truths.
You become part of the best "learning by doing" organization.
You tell everyone how amazing your life become.
Your friends come on over and earn a sweet referral bonus – for each one!
All you have to bring with you is:
Technical degree & fluent English
Basic knowledge for the following technologies: routing, switching, security solutions, management systems for configuring, monitoring and backup network devices;
CCNA certification is considered an advantage. CCNA level knowledge is required;
Experience with Huawei Access products is considered a big advantage;
Customer service experience, technical support and troubleshooting skills;
Minimum of 1 year of telecommunications customer service/ technical support experience is considered advantage;
Capable of taking initiative to identify, resolve problems and improve work environment;
Ability to work on multiple tasks at the same time and prioritize them accordingly;
Excellent interpersonal and communication skills;
Good team spirit and adaptability;
Ability to work in a fast paced and dynamic environment.
You'll be learning and working with us on:
Troubleshoot hardware or software problems, identify root cause and provide an effective solution within contractual SLA time;
Provide detailed information on how to set up, configure or upgrade telecom products and their features;
Use trouble ticket system for tracking customer interactions and fault analysis;
Identify customers concerns and critical problems based on customer interaction;
Perform daily operating system administration tasks, including hardware & software upgrades, Patch & Security patch management and maintain regulatory controls.