Job details
INACTIVE AD:
The employer is not currently actively recruiting for this position, but you can apply for the ad.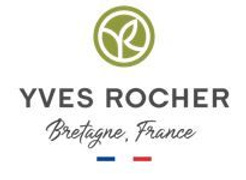 Career level
Entry (0-2 years), Middle (2-5 years)
Employment type
Full time
This job can be done remotely
Spoken languages
English
- Advanced
* all languages are compulsory
The Webmaster reports to the E-commerce manager/site manager and is part of the E-commerce team.
THE ROLE:
Functional management of the e-commerce site and its technical maintenance;
Administration of the product content and the campaigns of the website and he/she publishes them on the site;
Creation, administration and update of the permanent contents of the site.
RESPONSABILITIES:
Webmaster oversees:
to publish the catalog, the product contents and manage the consistency of the website;
administration of the online campaign and promotions, by publishing the campaign on time having the responsibility that the campaign is delivered in accordance with the "action plan" defined (and/or the "exposure plan");
create, administrate and update the permanent content available on the website (advices, tutorials, act beautiful space…) in collaboration with the e-commerce and marketing team. Implements the onsite SEO basics and optimizes them;
assists the e-commerce team in the traffic campaigns tags implementation & tracking. Assists the marketing team in the delivery and the tracking of the newsletters;
checking the website to work properly. This includes the regular checking of the key features, the technical basics, the back-office connection and the performances of the website. He/she declares the functional and technical bugs concerning the site.
The webmaster has the responsibility to test / launch with the help of the central development team new functionalities on the site.
Experience/Qualifications:
3/4 years of digital and e-commerce experience
Excellent Microsoft Office (EXCEL) skills.
Knowledge of web technologies and languages: html, CSS, Photoshop…
Good knowledge of Hybris would be a plus.
Ability to multi-task and complete projects on time.