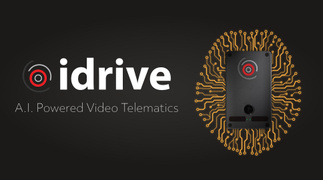 Web Developer
Career level
Middle (2-5 years), Senior (5-10 years), Entry (0-2 years)
Spoken languages
English, Romanian
Gross salary / month
1000 - 2000 €
Back-end development
Requirements:
Strong knowledge of PHP programming;
PHP - object-oriented programming;
Strong knowledge MySQL database and query optimization;
Basic scripting knowledge;
Native JavaScript, jQuery- Ajax.
Nice to have experience with:
Different scripting languages: Ruby, Python, Bash;
Solving performance problems and architectural challenges;
Version control software (SVN, git);
At least one popular PHP framework;
Web Services;
MV* JS frameworks (ReactJS, Backbone);
REST API Integration;
Experience with Amazon Web Services.
Responsibilities:
Build efficient, documented and reusable PHP modules object-oriented programming ("clean", well organized and commented code);
Troubleshoot, maintain and support the existing applications and databases to ensure strong optimization and functionality;
Provide support to system engineering, testing and documentation departments.
What we offer:
You will work on high-technology projects with the best team in development and engineering;
Enjoy an attractive compensation package with excellent benefits such as private medical subscription, fruits, lunch, coffee and juices every day, annually Team Buildings, Christmas parties, periodic evaluation and performance bonuses;
Most importantly, have a fulfilling career in development
We are the best in the world at what we do and we are looking for qualified people to join our team.
About us:
Idrive, Inc., is a global leader in Video Telematics and Artificial Intelligence based services for the transportation industry. With over 10 years in the industry and one of the world's biggest repositories of labeled and verified video data, idrive's intelligent systems are enhanced by billions of miles of driving data, deep learning and industry insights to produce a leading product that has saved hundreds of lives by preventing collisions through improved driving behavior. Idrive engineers and manufactures its products in-house and its award-winning AI cameras are made in the USA.