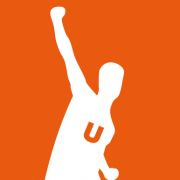 Vrachtwagenchauffeur CE/Code, Rotterdam
Career level
Entry (0-2 years), Middle (2-5 years), Senior (5-10 years), Executive (>10 years)
Ben je graag op de weg te vinden en ben je een echte early bird? We zijn op zoek naar een vrachtwagenchauffeur zowel nationaal als internationaal . in België. Ben jij zelfstandig, communicatief vaardig en beschik je over een goede werkmentaliteit? Dan zijn wij op zoek naar jou! Onze opdrachtgever is een importeur voor hoge kwaliteit koekjes, wafels, dranken en andere etenswaren.
Job Requirements: Uitzendmarkt is een landelijke ambitieuze uitzendorganisatie met jarenlange ervaring in de personele dienstverlening. Mede door de persoonlijke aanpak en de betrokkenheid van het groeiende aantal medewerkers en franchisenemers heeft Uitzendmarkt als missie om langdurige arbeidsrelaties aan te gaan. Dit doen we door middel van het volledig voorzien in de wensen van zowel opdrachtgevers als werknemers.
Functie-eisen
In bezit van een CE rijbewijs.
Je bent bereid vroeg in de ochtend te beginnen.
In bezit van Code 95
Je hebt meerdere jaren rijervaring
Je bent minimaal 2 dagen per week beschikbaar
De standplaats is Rotterdam. Het is belangrijk dat je op eigen gelegenheid op locatie kan komen.
Arbeidsvoorwaarden
Ben jij de chauffeur die wij zoek en ben je klaar voor deze uitdaging? Neem dan snel contact met ons op. We zijn bereikbaar opf via meer informatie neem contact op met Uitzendmarkt Capelle aan den Ijssel via of
Salary Benefits: Salaris afhankelijk van ervaring en opleiding
Source:
Please note that if you are NOT a passport holder of the country for the vacancy you might need a work permit.