Job details
INACTIVE AD:
The employer is not currently actively recruiting for this position, but you can apply for the ad.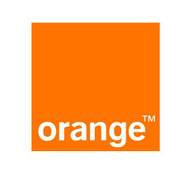 Voice Mail Services (VMS) Skill Centre leader
Looking for Premium Talent
Career level
Senior (5-10 years)
Employment type
Full time
Spoken languages
English
- Advanced
, French
- Beginner
* all languages are compulsory
Hello!
Would you like to work in one of the most stable areas of the moment? Come and work for Orange!
We'll recruit you from the safety of your home and we'll prepare you for the challenges of this time - your activity will be carried out remotely, during the whole period of the pandemic, and then you will work at the dedicated Orange headquarter.
We are currently looking for an Voice Mail Services (VMS) Corporate Skill Centre leader that is in charge of technical support, expertise and vendor management on VMS platforms.
What will you be doing:
Technical sourcing:
Delivers technical requirements for the RFP or RFQ for all Orange affiliates
Manages the corporate RFP in collaboration with Buying
Supports affiliates for budget making regarding VMS
Supports technically the group purchase policy for the Corporate Sourcing Contracts negotiation
Vendor management
Manages the supplier relationship including workshops with affiliates and VMS suppliers organization
Manages the release selection process
Defines the test strategy for the Virtual Network Function validation including the automated testing
Issues the green lights for the equipment experimentation and roll out
Innovation Advisor
Delivers recommendations and technical expertise for new service architectures involving VMS
Provides technical expertise to the Marketing regarding Voice Mail usage evolution
Operational Advisor
Manages transversally the Operational Skill Centre (Operations specialists)
Filters the OSC extended missions
What we are looking for:
Technical skills :
Technical knowledge of the mobile and fix networks, sufficient to handle the simple questions straight or to forward the complex questions towards the relevant experts (Mainly protocols as ISUP and SIP)
Mobile messaging platforms solutions and architectures (Hardware conception, n-tier architectures, integration within OSS & BSS and in Intelligent Network).
Voice messaging services (Call Flows, protocols Voice-XML, Integration with MMS &SMS, Network Access technologies)
Basic software knowledge on platform integration
Applications with competencies in another messaging field like SMSC or MMSC with a strong motivation to learn Voice Mail skills will also be examined.
Functional skills :
Experience in project management: budget management, financial analysis, reporting, risks analysis and people co-ordination
Strong capabilities for transversal management and intercultural relationship in order to deal with various interlocutors (Providers, affiliates, R&D and Marketing teams)
Analysis and synthesis capacity
Ability to conduct strategic and technical studies
Experience in vendor management and good understanding of financial and contract issues
Great relational capacity (ease) and capability to negotiate (tenacity)
Capacity to enliven multicultural transverse workshops and to get approval
Successful experiences in operational fields in particular in transverse projects.
Strong adaptability and availability to acquire new contexts and new technologies.
Language skill:
Fluent English
French will be a plus
[Orange Perks] What's in it for you, should you choose to work for a TOP EMPLOYER?
· Contract type: Full Time;
· Performance Bonuses – Biannually, based on your results & the company's;
· Other Bonuses – for Excellence in Innovation & Profit sharing plan;
· Loyalty Bonuses, if you extend your stay;
· Electronic Meal Tickets - as you imagine;
· Medical & Life insurance for you / facilities for your family, too;
· Work From Home & Flexible Working Hours;
· Short Friday & Hello HUB - a different kind of office, should you need a change of scenery;
· Professional GSM subscription;
· Personal GSM subscription, also [because we believe in communication!];
· Special grants on Smartphones & devices;
· Discounts & installments for Orange products & services;
· Orange Learning, Remote Learning, Trainings & Career plan mentoring;
· Wellbeing Program – we support your Zen;
· Flexible benefits [like special discounts on Gym subscriptions, Tickets for your infant's nursery, Pension Package or other things you might be interested in];
· In case of travel: daily allowance, transport and accommodation.
· & more!
You could be working in an organization with great colleagues and team spirit supporting your professional development.
Apply and let's have a remote-talk – we care for our candidates, all the interview stages are online!
Love,
ORANGE – a digital company