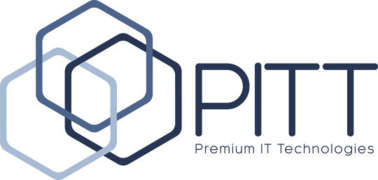 VIP Account Manager
Career level
Middle (2-5 years), Senior (5-10 years)
Spoken languages
English - advanced
The VIP Account Manager will be responsible for all aspects of customer service, account management, operational processes of the VIP customers, reactivation of lapsed VIPs, and the delivery of objectives, and overall strategy, to drive revenue growth within the VIP segment.
The candidate for this role should be highly motivated, experienced in working to deadlines and extremely adaptable to customer needs.

Your main job duties:
Build rapport with VIPs to offer bespoke and proactive customer service.
Build strong customer knowledge in order to tailor promotions to VIPs and for any customer service needs.
Anticipating a player's wants and needs to make for an optimal VIP player journey.
Working closely with other departments including Operations, Player Support, Finance, Payments and Marketing to provide the best possible customer experience.
Maintain an awareness of rival VIP Programs within the industry.
Contact VIPs via Chat, Phone, Email and SMS regarding account issues, promotions and other communications deemed necessary.
Individually check previous day's top depositors, top winners and top losers and provide the necessary account handling.
Handle potential VIPs upon sign-up or after 7 days of activity based on deposits and Netcash.
Manage accounts and day-to-day occurrences such as Upgrades, Birthdays and VIP potential.
Contact VIPs on the spot based on the need of the business regarding account related issues.
Maintain Depositor and Active Retention KPIs across targeted VIPs.
Maintain quality service across all channels of communication.
Professional requirements:
Excellence in the English language, if you're native that will be considered an advantage
A keen interest in the iGaming sector, entertainment and the mobile revolution
Excellent communication, organisation and planning skills
Strong relationship building skills and an ability to build trust
Social and outgoing
Result-driven, focused and quick to take initiative
Structured, organized and able to prioritise
Strong insight into gambling, and high value players' needs
Excellent sales and customer-oriented experience
Excellent communication, presentation and influencing skills
Flexible and ability to handle VIP complaints in a satisfying manner
Good analytical skills
Advanced Microsoft Office skills.