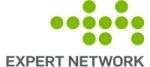 UI/UX Developer
Career level
Middle (2-5 years), Senior (5-10 years)
Spoken languages
English, Romanian
Gross salary / month
500 - 1000 €
Welcome! You've just made the first step to a remarkable working experience. And it all starts here.

You'll be joining an ambitious, multidisciplinary team, able to generate fresh insights, design catchy frameworks, develop meaningful programs, deliver cutting-edge experiences and also have a great fun along the way. So there's no chance to be bored, rather to be constantly provoked to learn and achieve more, for our clients to be pleased and you to be proud.
The UI/UX developer will be part of an agile development team, located in Iasi, building and working on enterprise grade software systems based on the ASP.NET and PHP technologies, as well as specific frameworks.
The requirements
We're counting on your knowledge, flexibility but most of all on your ideas and on your willingness to learn. So we urge you to put them to the test. If you also meet the following:
Core competency requirements
Minimum 3 years of work experience of HTML and CSS
Good experience with CSS pre-processors such as LESS or SASS
Good visual design skills with sensitivity to user-system interaction
Experience conducting research, design, and building outstanding applications on multiple device and interface types (cross-browsing)
Understanding and analyzing the way customers will use the product and organizing all elements of the application
Ability to solve problems creatively and effectively
Preferred competency requirements
Background experience with one or more client-side MVC frameworks
Previous experience in an Agile environment and in using bug tracking tools like Jira or have reported issues with root cause analysis
Basic knowledge of Angular, React, Dojo, Backbone is a plus
Responsibilities
Create responsive web design
Develop UI mockups and prototypes that clearly illustrate how sites function and look like
Cooperating with teams in Romania and adjusting the project based on feedback received
Identifying new design ideas and solutions for adjusting the project and the end-product according to the business requirements
Create visual concepts such as banners, landing pages, pages redesign etc.
Collaborating with project management, front development, quality assurance and business analysis functions to define and implement innovative solutions
Conducting user testing and providing available reliable data to decide design solutions.
Prepare and present rough drafts to internal teams and key stakeholders
Identify and troubleshoot UI & UX issues (. responsiveness)
Benefits
You are the core of our business and we want to make the most of you. Through our special compensation package:
Attractive compensation package, correlated with your personal skills, professional competencies, desire for getting involved and willingness to contribute to company success;
Strong support for continuing to develop your professional and personal skills;
Flexible working schedule;
Challenging projects;
International teams;
A young team, working in a pleasant and friendly, family-like environment where you feel good, safe and welcome;
A large range of social activities and company events;
Open-air pool on the company location in Iasi;
Sports car for fulfilling performance criteria;
Private medical insurance (Arcadia Hospital).