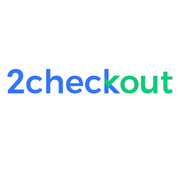 UI Designer
Career level
Middle (2-5 years)
Spoken languages
English - advanced
We are searching for a User Interface Designer to join the product team at 2Checkout in order to support platform feature development and custom eCommerce optimization projects, by closely working with internal groups (Professional Service, Customer Success Management, Sales etc.) and fellow UX team members.
What will you do?
Contribute to the development and maintenance of a unified design system for the platform's digital ecosystem in close collaboration with front end developers and rest of the UX team.
Collaborate with fellow UX team members to improve the design process inside the company.
Continuously optimize the design and usability of web application interfaces.
Create and present wireframes, prototypes, mockups and high-fidelity designs for company's web applications.
Document design deliverables with functional and design specifications.
Contribute to testing design assumptions through interviews, user testing and other user experience testing techniques.
Main requirements:
At least 3 years of Visual/UI design experience for Software, Web or eCommerce applications which leverage emergent technologies.
A portfolio with examples of work, including information about your design process and decision making.
Extensive knowledge of current web technologies, standards, patterns & visual design trends.
Strong analytical skills and the ability to understand, design and communicate a cohesive and consistent end-to-end user experience, beyond just the creation of wireframes.
Must be passionate about uses of design/information architecture/usability/accessibility, about your work and happy to present your designs to stakeholders for review and feedback.
Strong conceptualization ability, strong visual communication ability, drawing skills and sketchbook techniques. Experience creating prototypes (using Axure, iRise, Balsamiq, Adobe XD or similar software) that are suitable for demos, usability testing or adaptation by software engineers.
Ability to communicate complex topics in a simple way. Whether on paper, face to face, or when designing, you can get your visual and non-visual ideas across effectively.
Customer focused and dedicated to ensuring a high quality of service.
Proficiency in creating use cases and process flow diagrams a plus.
Demonstrate determination to always improve, learn and collaborate.
Play a flexible role across a multi-functional team, high attention to detail.
English (speaking, writing).
In return, we offer:
International work environment in an exciting growth phase
Attractive compensation package with annual performance bonus
Flexible business hours and work from home
Flexible benefits package with a monthly budget that you can use for different perks like: meal tickets, public transportation refund, various gym subscriptions with 50% discounts, private pension funding, shopping vouchers etc.
Private medical subscription (with 2 different medical providers to choose from)
Bookster subscription
Fruits in the office, best coffee every day and great team events