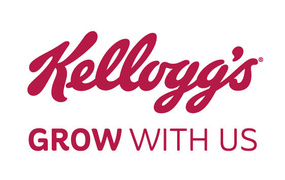 Transportation Analyst
JOB SUMMARY

To provide in-depth analytical support to the transport operations around service levels, discrepancy management and process improvements, in depth financial analysis support for end-month activities (freight accruals approval, journals posting, ERA cleaning process, cost analysis versus budgeted and gap explanation) and support and expertise in the yearly process of freight budget consolidation and submission and in the quarterly budget updates:



WHAT WILL I BE DOING?



Act decisively and engage effectively with all key stakeholders
Lead changes to the Transporeon requirements
Discrepancy Management co-ordination between customer services and local warehouse team
Partner effectively with transportation team, RTR team, and GBS continuous improvement team
Creation and maintain KPIs and reports
Provide in-depth transportation analytics to identify capability development opportunities and develop process/operations improvements
Perform root cause analysis as required
Distribution Master Data maintenance
Support process change deployment
Support transportation planning & execution process in peak periods



WHAT DO I NEED TO DEMONSTRATE?

Required Education and Experience

Bachelor Degree or equivalent, preferably in Management, Business, Supply Chain,, Finance or related field
Language skills- English (Required); Second Language (Preferred)
Strong analytical and problem solving skills and high level of proficiency in MS Excel, MS Access and inter-relational data bases
Proficiency with ERP systems ( SAP) and Microsoft office

Preferred Criteria

University Degree in Management, Business, Supply Chain, Logistics or related field
Experience of working for a multinational organization and working with colleagues internationally
Working knowledge of a Transport Management System
Understanding of transportation rules and regulations; standard processes and business policies
Training and Certification in Six Sigma or LEAN , or similar quality management experience
FMCG industry work experience

Competencies

Acts Decisively and engages effectively with key stakeholders in a manner that generates buy-in to the GBS concept
Collaborates with Supply Planning, Customer Services and Retained organization
Drives Results to achieve the service performance metrics and delivers on benefit realization


WHAT ELSE DO I NEED TO KNOW?

Please note that we will only accept applications that are made to us via our Careers site.



If you experience any difficulty when applying please contact .



Please note that the closing date may be subject to change. We will interview suitable candidates as they apply, so please don't hesitate to take this opportunity to submit your application as soon as possible.



If you would like to be immediately notified of new Kellogg's opportunities, please go to 'Create or access my profile' and complete the information required in the 'Job Alerts' section. You will then receive email alerts as soon as new jobs are advertised.



The Kellogg Company is an Equal Opportunity Employer who strives to provide an inclusive work environment that involves everyone and embraces the diverse talent of its people.