Job details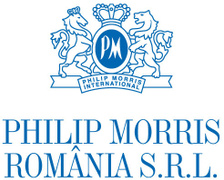 Trade Activation Executive Iasi
Career level
Middle (2-5 years), Senior (5-10 years)
Employment type
Full time
Spoken languages
English
- Medium
, Romanian
- Medium
Trade Activation Executive Iasi
Be a part of a revolutionary change
At PMI, we've chosen to do something incredible. We're totally transforming our business, and building our future on smoke-free products with the power to improve the lives of a billion smokers worldwide.
With huge change, comes huge opportunity. So, wherever you join us, you'll enjoy the freedom to dream up and deliver better, brighter solutions and the space to move your career forward in endlessly different directions.
Our Retail have a direct impact on our new mission: converting smokers to our ground-breaking, smoke-free IQOS products. They're at the forefront of our total transformation as we roll out new stores and new products. It's an energized, exciting, engaging experience.
You can shape the customer journey, from acquisition and conversion through to loyalty. And you can watch your efforts succeed and develop your skills collaborating across regions and functions.
If you want to make a life-changing impact on customers, there's nowhere better to develop your career.
Your 'day to day'
• Planning, execution and evaluation of all commercial activities for the Conventional and Heat Not Burn products in the allocated territory (General Trade, KAs, IQOS Islands and specialized Stores in malls)
• Considering national commercial plan and objectives analyze your allocated territory (based on consumer and retail profile) and identify problems and opportunities related to Philip Morris brands performance;
• In line with identified problems and opportunities, you will allocate available resources and set targets to improve Philip Morris brands performance in your territory;
• Maintain permanent communication with the representatives from General Trade & Key Accounts, ensuring their continuous education through enrollment in dedicated Philip Morris platforms/programs; Implement activities meant to ensure the growth of the satisfaction level of the customers for Philip Morris products;
• Aligning route plan with national commercial objectives and activities, you will define and implement specific actions to improve Philip Morris brands performance in your territory and efficiency;
• You will execute in field activities following the route plan and optimizing time with opportunities;
• You will monitor the performance and propose improvement actions of service providers on Consumer Engagement and Merchandising activities;
• You will collect, consolidate and communicate internally relevant information related to business and public information about competition;
• You will monitor activities and measure achieved result versus set objectives KPI's, and set proper action targets for the following period to increase efficiency.
Who we're looking for
• University degree;
• 2-3 years of experience in Sales field in FMCG, min 1 year of experience in people management and similar roles in other companies;
• Very good spoken and written English;
• Proficient computer skills (MS Office);
• Driving license B category (min. 1 year experience);
• Think outside the box;
• Creativity;
What we offer
Our success depends on the men and women who come to work every single day with a sense of purpose and an appetite for progress. Join PMI and you too can:
Seize the freedom to define your future and ours. We'll empower you to take risks, experiment and explore.
Be part of an inclusive, diverse culture, where everyone's contribution is respected; collaborate with some of the world's best people and feel like you belong.
Pursue your ambitions and develop your skills with a global business – our staggering size and scale provides endless opportunities to progress.
Take pride in delivering our promise to society: to improve the lives of a billion smokers.