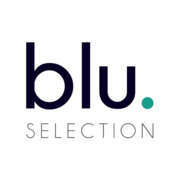 Tourism Customer Service Agent (German)
This award-winning international outsourcing company is working with Top Worldwide Brands. By putting customer care on the first place, they make the difference in the market. As a constantly growing company, they are actively looking for motivated candidates to join their international and multicultural team in Barcelona.
The Company
Are you passionate by the Travel, Hospitality and Tourism industry? Are you quality and service oriented, always ready to help people?
Their Client, Airbnb, an e-commerce leader of direct accommodation rental, is looking for German speakers with strong team spirit to reinforce their constantly growing Support Team!
The Job
In this role, you will be responsible to answer client questions, doubts and complaints via phone and email.
– Provide professional and friendly client support via phone and email
–esponding to enquiries and handling different problems
–nsure quality and professional service
– Ensure high level of customer satisfaction
–ollow up of customer information
–aving a full understanding of Airbnb processes
–ecord all information in the internal system
The Profile
–ative Germanpeaker + excellent level of English
–aving a passion for traveling and adventure
–ustomer oriented
–xcellent communication skills
–aving the ability to build a connection with clients
–n excellent team player
–rofessional and quality minded attitude
–lexible, open-minded and high level of energy
The Offer
–nbsp; full time contract (39 hours/week)
–nbsp; weeks fully paid training
–nbsp; alary:euro/year
–nbsp; stable position
–nbsp; elax and friendly work environment
–nbsp; ultiple Career opportunities, as it is a fast growing company
–nbsp; nternational and multilingual working environment
–nbsp;Free coffee and tea
–Spaciouserrace and chilling area
–nbsp; ynamic and open working environment
–nbsp; orking hours: Monday – Friday: rotation shifts between 9am -10pm + 2 weekends per month (full availability)
–nbsp; tart date: different start dates till July