Job details
INACTIVE AD:
The employer is not currently actively recruiting for this position, but you can apply for the ad.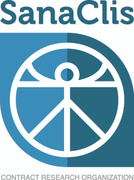 Career level
Entry (0-2 years), Middle (2-5 years)
Employment type
Full time
Spoken languages
English
- Advanced
* all languages are compulsory
TMF Specialist - electronic Trial Master File Specialist: SanaCRO Clinical Research is a full-service CRO, subsidiary of a mid size European CRO, offering a comprehensive range of services for clinical trials.
SanaCRO Clinical Research is currently recruiting for TMF Specialist to work as support on a range of therapeutic areas. This position represents SanaСlis at the highest professional and ethical level in all contacts with authorities, sponsors, investigators and colleagues. TMF Specialist will operate in accordance with ICH GCP, local and international regulations, SanaCRO/Sponsor SOPs (as applicable), and study protocol. Will be responsible for set up of electronic Trial Master File (eTMF) for clinical trials including set up of countries, sites and contacts and for user account management and user accounts tracking. The TMF Specialist will take part in development of TMF Management Plan and will be main point of contact for the project teams for eTMF matters. We look for a subject matter expert on eTMF functionality, including reports and generation of information from the system to aid its effective usage. TMF Specialist will develop and deliver eTMF training/awareness materials and will identify operational issues related to the eTMF management and coordinate their resolutions.
Requirements:
- Direct TMF experience in clinical study management would be great advantage
- Advanced proficiency in Microsoft Office Suite (Word, Excel, and PowerPoint), email, and other telecommunication tools
- Good analytical, and organizational skills with demonstration of good judgment, critical thinking and problem-solving skills.
- Logical and inquisitive mind
- Ability to organize, prioritize, and coordinate multiple departmental assignments with above-average attention to detail
- Highly-developed interpersonal skills and strong team-oriented skills
- Ability to overview the whole picture as well as focus on details
- Strong and effective written and verbal communication skills. Able to express complex ideas
- Ability to multitask
- Ability to work under time and resource constraints
- Commitment to excellence and high standards
- Career progression can be exceptional training offered for next step on career path
- You will be joining a great international team, with a well organized structure and a great atmosphere
MINIMUM REQUIRED EDUCATION AND EXPERIENCE
Experience in pharmaceutical or CRO industry is preferred. Experience with new process implementation, administration and management of projects is preferred.
Minimum Bachelor's degree or equivalent in a natural sciences, pharmacy or medical sciences or the ability to prove comparable equivalent combination of education and experience in a related field of study
Knowledge of clinical research processes and medical terminology
Fluent in local language and English language proficiency of minimum level B2 (ref. CEFR) – fluent in written and spoken English
This role is a full time & permanent position
To apply for this opportunity please send your resume, a cover letter and salary expectations until 10 September, quoting reference TMF Specialist.
SanaCRO Clinical Research is an equal opportunity employer including, but not limited to, Minorities, Females, Individuals with Disabilities, Sexual Orientation, Gender Identity and is committed to employing a diverse workforce.