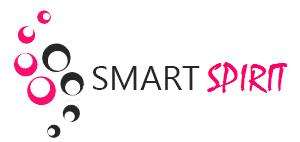 Test analyst
Career level
Middle (2-5 years)
Overview:
The Test Analyst is a member of the DW Testing team working on new, emerging, and existing software products. The candidate must be able to ensure the product meets the needs specified in the requirements. This includes review of the functional requirements and technical documentation and preparing, executing and reporting the results of an acceptance test plan which is cost effective given the risk of the project.

Key points of the job: SQL, DWH

Technical skills/Requirements:
- Software expertise – exposure and knowledge of many types of industries, technologies, projects and applications, is preferred;
- Experience in Data warehouse/Business Intelligence testing
- Knowledge of specific programming languages;
- Practical experience with databases Oracle, SQL, Access, SQL Server, DB2 – database model understanding and knowledge of their interrogation;
- Knowledge on at least one of the languages SQL, PL / SQL, T-SQL;
- Previous IT projects experience (eg. CRM, CMS, ERP or e-Commerce projects) on any of the specific steps that type of projects; experience of functional analysis levels, business analysis or quality analysis;
- Working experience on IT projects using Agile and Waterfall methodologies;
- Knowledge of testing methodologies (functional, end to end, regression testing) required.
- Good knowledge of English

Responsibilities:
- Analyzing, reviewing user requirements, specifications for test-ability (plans / test scenarios) to identify the test conditions;
- Develop test plans, test models, and test scripts, including conditions and expected results;
- Prepare and create test data needed for test execution;
- Implements tests on all test levels, test execution and test sheet, evaluates the results and document the deviations from the test results;
- Performs functional, performance, integration and security tests, record and analyze incidents / errors occurred and provides necessary information to development project team.

Compensation:
- Gross salary offer to candidate between one thousand and two thousand euro, according to your experience
- Developing a career in a dynamic and topical domain;
- A great personal and professional environment;
- Financial support for training courses and certifications.

Online interview
Ce asteptari salariale ai? Poti specifica un interval care reflecta valoarea experientei si a skill-urilor tale. Ne intereseaza acest lucru pentru a-ti oferta job-urile care ti se potrivesc.
Din experienta ta profesionala, ce ti-ar placea sa lucrezi cel mai mult?
Care ar fi a doua optiune ca job/domeniu de activitate in care ti-ar placea sa lucrezi?
De cand esti disponibil sa incepi noul job?
Daca vrei sa fii contactat rapid (maxim 48 de ore) si sa fii calificat pentru interviu, lasa-ne numarul tau de telefon, o adresa de e-mail si contactul de Linkedin, daca ai cont.