Job details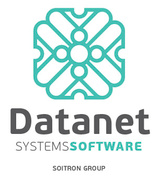 Telco Engineer with Java
Looking for Premium Talent
Career level
Senior (5-10 years)
Employment type
Full time
Responsibilities:
To attend client location to resolve issues and restore system errors.
To provide a Remotely diagnose faults from the office via remote access and customer liaison
Deliver the best advice on ensuring the correct programming of customer systems
Maintain standards of Technical Excellence within the dept.
Maximize Efficiency within the Department
Ensure full understanding of Products and Services are cascaded through the organization
Embrace Core values along with change and provide constructive ideas for improving service, working methods, and environment
Must be able to carry out the installation of systems as and when need to cover for other members of staff.
Reviews Client's technical documentation and requirements.
Implements detail engineering activities (layouts, routings, supports...).
Prepares telecommunication equipment datasheets.
Prepares specification of Telecom systems.
Optimizes systems ensuring minimal cost and simplification in compliance with the required performance.
Provides technical support to the Project group.
Prepares the technical documentation for systems and telecommunication requisitions and performs the technical evaluations.
Defines engineering requirements.
Requirements:
Telco experience> 5 years, charging - SS7 / Sigtran, SIP, Diameter
Programming languages: Java / C, C ++
Relational databases and in memory, VoltDB is very nice to have
Familiar with CI / CD, cloud development, integration