Job details
INACTIVE AD:
The employer is not currently actively recruiting for this position, but you can apply for the ad.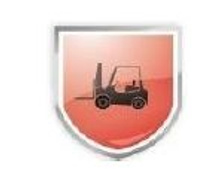 Tehnician service stivuitoare Constanța
Career level
Senior (5-10 years)
Employment type
Full time
Descrierea postului:
Desfasurarea activitatii de intretinere, reparatie si asigurarea mentenantei stivuitoarelor si altor echipamente de ridicat.
Responsabilitati / Sarcini:
- Constatarea defectelor aparute si repararea echipamentelor cu propulsie electrica sau termica
- Efectuarea verificarilor si a operatiilor de intretinere a echipamentelor
- Identificarea pieselor de schimb necesare reparatiilor
Cerinte / Studii, Experienta si Aptitudini:
- Studii medii / superioare de profil electric, mecanic, hidraulic
- Cunostinte de baza in electricitate, mecanica, hidraulica
- Cunostinte medii de limba engleza constitue un avantaj
- Abilitatea de a citi si intelege scheme electrice si documentatie in limba engleza
- O foarte buna capacitate de planificare, organizare, rigurozitate si atentie pentru detalii
- Cunostinte minime de operare pe calculator
- Permis de conducere categoria B
- Orientare catre client, spirit de echipa, comunicativ
- Autodidact, proactiv.