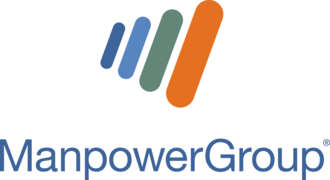 Technology Solutions Proffesional
Career level
Middle (2-5 years), Senior (5-10 years)
Spoken languages
English - advanced
ManpowerGroup Solutions is recruiting on behalf of our client, which is one of the greatest IT brand in the world. If you want to be a part of that please do not hesitate to apply.

The Technology Solutions team consists of highly capable individuals that drive company wins on the latest cloud and modern development technologies. As a Technology Solutions Professional, your primary responsibilities will be to engage with customers and Account Executives to understand the business's needs, and then prove and design business solutions that leverage the Cloud for Business offerings which include Office, Azure as well as Dynamics365. You will own technical and solution envisioning with customers via Skype engagements including demos, custom demos, solution designs, implementation plans and proof of concepts.

Key Responsibilities:

• Act as the key technical contact for our Inside Sales team with potential customers

• Demonstrate aspects of the technical and business solution to customers over Skype for Business.

• Execute quick technical feasibility assessments and proposal developments for the customers identified solutions to the cloud

• Scope the technical and security design for customer solutions, select optimal migration paths for the customer, build consumption plans, as well as execute limited POCs, where necessary

• Audit and confirm implementation requirements and pricing calculations as required, so that the customer receives an accurate projection of anticipated costs in new services sought

• Prepare technical insights and key scenarios required to drive the right technical and business solution outcomes

• Contribute to customer-facing publications such as whitepapers

• Conduct group and one-on-one training across the Center on subjects of expertise

• Meet and exceed team-level monthly, quarterly and annual targets for net-new revenue and sales pipeline, as well as operational metrics

• Constantly research and educate self with the newest developments in cloud capabilities and pricing for both company and competitor

Requirements:
Taken as an advantage if you are fluent in one from German, Russian, Dutch, French, Swedish, Turkish, Danish, Norwegian, Hebrew, Spanish, Polish, Czech, Arabic, Italian,
2-6+ years of technology related sales or business development experience; Experience working within a technical sales environment preferred.
An understanding and passion for cloud computing technologies, business drivers, and emerging computing trends
Major or minor in computer science, mathematics or engineering. Experience in one of these relevant fields is a bonus, computer science, mathematics or engineering. Sales experience appreciated.
Desire to attain deep expertise in one of three Cloud for Business solutions (Azure, Office 365 or Dynamics365)
Proven track record of outstanding performance and achieving goals
Takes initiative to independently grow technical knowledge
Exceptional interpersonal as well as verbal and written communication skills to succeed in a customer facing role
Ability to explain complex technical solutions to technical and non-technical audiences and to connect technological solutions with measurable business value Success-driven, works well in a diverse team and enjoy a dynamic and changing environment
Passion for cloud technologies and changing the world
Technology experience or background that includes one or more of the following areas:

o Enterprise team based productivity tools such as document collaboration, email, instant messaging, voice or corporate social networking integration

o Business and sales productivity tools such as Customer Relationship Managementools, SalesForce or Dynamics CRM

o Development languages suchs .NET, C++, Java,HP,erl, Python, Ruby on Rails or Pig/Hive
Working knowledge of cloud infrastructure components:
o Software design or development

o Systems Operations / Management

o Database architecture

o Virtualization

o IP Networking

o Storage

o IT Security
What We offer:
Work for leader in the market
Great salary and benefits
Great employment conditions