Job details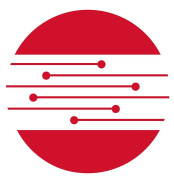 Career level
Entry (0-2 years), Middle (2-5 years)
Employment type
Full time
Spoken languages
English
- Medium
* all languages are compulsory
Main areas of responsibility:
Responsible for evaluating the operator's competencies in various stages of recruitment/ development/ etc.
Assures the technical training for production operators/ shift;
New operators – integration of new hires in the Production areas;
Train actual operators in order to assure flexibility/ shift (multi-skills concept);
Additional training as actions needed for eventual quality claims (internal or customer)/ improvements needed / each customer Administer Training database for shift allocated in order to assure;
Check for periodicity of the Training / Check expiration dates of training / period/ customer / etc.
Assure the proper documentation for the technical training process:
Register the training records/ production operators allocated in optimum timing;
Provides regular update for Production management in order to assure visibility of competencies necessary for Competency Matrix/ shift;
Assures calculation and reporting KPI's for Training areas.
Assure support and technical recommendation for Production Team Leaders/ Production Manager for optimum shift organization or for Production operators allocation:
Plans and schedules necessary resources and attendance (time, engineering support, quality engineering support) and informs all colleagues involved (Ex. Production planning)

Assures feedback and informing periodically the Production and HR management layers regarding Training and Development status/ actions/ improvements needed, etc.Candidate profile
+ 2 years experience in production company, having training experience/ exposure;
+ 2 years of experience in electronics manufacturing/ knowledge of assembly processes;
Technical studies and training;
Excellent understanding of manufacturing process and competencies' value;
Ability to transpose knowledge into action in order to assure competencies' development;
Excellent communication skills;
English: medium level;

PC literate: Word, Excel are a must; experience with database are a plus.
Note
Kimball Electronics is an equal opportunity employer and gives fair chances to all candidates to the role of interest. Under no circumstances, Kimball Electronics will permit any act of discrimination and lack of dignity in relationship with a candidates. Kimball Electronics will assure a proper recruitment process based on professional competencies and roles and responsibilities of the open job.
Please take kindly notice that only selected candidates will be contacted for further selection stages in any recruitment process.
GDPR – notice for recruitment For recruitment purposes, we may collect personal information that you choose to submit to us through actual website and any other channel of communication.
CV / resumes / letters of any kind (intent, recommendation, etc.) that you provide
Information that you provide regarding your contact details
Information that you provide regarding your education, experience, skills, recommendations;
Resumes and letters of intent or any other documents (. diplomas, etc.) that you are choosing freely to upload to your application
Information that you provide in any tools involved in the recruitment purpose (questionnaires, feedback, or hire process)
For recruitment purposes, we will use the information that you provide in this way:
We will analyze content in order to decide if your candidature can be a good fit for our vacancy
We will use the information to contact you and agree recruitment steps and
We will use the information you are providing for recruitment purposes only
We will process your data in accordance with GDPR legislation and your requirements; please consult our website for more details: If you have any questions about the processing of your personal data, please contact Kimball Electronics Romania at email address: Please take into consideration that by applying to this vacancy, you agree with collecting and processing the personal data that you will freely provide. If you do not agree with the GDPR information mentioned above, we kindly ask you not to apply to this open job.
We would like to thank you in advance for understanding this matter!