Job details
INACTIVE AD:
The employer is not currently actively recruiting for this position, but you can apply for the ad.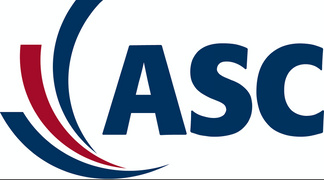 Technical Support Engineer
Career level
Middle (2-5 years), Entry (0-2 years)
Employment type
Full time
Description

The Technical Support Engineer delivers comprehensive high-quality support to end users on ASC products utilizing outstanding customer service skills and techniques that promote customer satisfaction. Working on various levels of complexity issues from usability to infrastructure and network diagnostics.
This position benefits from experience of working in a SaaS or cloud hosted environment as well as working closely with R&D department.

Responsibilities

Develop and maintain an in-depth product knowledge on ASCNeo suite related products and modules
Use of knowledge and experience to resolve difficult problems submitted by end-users while making use of debugging skills and problem-solving abilities
Resolve escalated issues from Tier 1 Support and document complex customer issues through Knowledge base
Ability to research problems independently and identify root cause of issues using problem solving skills
Timely, accurate, and complete responses to inquiries and fully document issues in Salesforce ticket system
Consistently and effectively communicating with management to make sure issues are escalated and resolved
Effectively communicate product issues to the customer & ASC engineering enabling timely solution while maintaining customer satisfaction
Replicating customer scenarios for configuration /environmental solutions and /or readying the issue for engineering review
Analyzing customer configurations and thinking out of the box to resolve and/or find a work around or alternative solution
Log product deficiencies in JIRA and work with engineering to pursue acceptable resolutions. Work directly with the ASC Cloud teams on infrastructure and performance related issues
Provide technical expertise to conduct specific performance or functional tests associated with resolving issues regarding ASC software
Ability to provide extended hours coverage from time to time
Qualifications

The role will require the Technical Support Engineer to assist customer with the use and usability of our application. They will need to troubleshoot and resolve issues while providing exceptional service.
Experience troubleshooting infrastructure and performance issues (Networks, Databases, JBOSS, IIS and load balancing)
Working knowledge of PC's, operating systems, web technologies, communications protocols, and a demonstrated ability to troubleshoot complex technical problems on multiple platforms
Exceptional organizational, time-management and planning skills with a strong attention to detail needed
Bachelor's degree or equivalent in Computer Science or related field with experience in enterprise software\application support
Good written and verbal communication skills, an ability to analyze and resolve complex problems with a positive, friendly customer-service attitude.
Demonstrated ability to work with others in a team setting.
Fundamental knowledge of storage technologies (tape device, SCSI, SAN, iSCSI, etc.).
Fundamental knowledge of Server application (SQLServer, Exchange, SharePoint, Oracle, Domino, etc.) is desirable.
Understanding of networking concepts and technologies.
Exposure to server virtualization platforms (VMWare, Hyper-V, OpenStack, CloudStack) and Cloud technologies (AWS, Azure, etc.) considered a plus.
Experience installing, monitoring and/or managing of various appliances.
Experience with appliance hardware, deployment, and configuration is a plus.
Strong troubleshooting, follow through, interpersonal, verbal and written skills.
Corporate overview



Want to be part of an elite group of highly skilled professionals? We think our employees are a special group of talented, energetic, and innovative recognize the need to maintain a healthy work-life balance – to live inspired. In fact, it's expected! You'll soon learn that we take work and fun seriously.

ASC Technologies AGs a worldwide leading software provider of omni-channel recording, quality management and analytics. We address all enterprises with recording needs, especially contact centers, financial institutions and public safety organizations. We record, analyze and evaluate interactions across all media, including fixed line and mobile voice, chat, video, screen and SMS. The content of communication becomes accessible and critical information and trends are revealed, providing real-time business intelligence for immediate management action.
ASC offers its entire portfolio either as on-premise or as a service provider with a cloud solution. We believe in cloud, and thus offer a truly multi-tenant, highly scalable family of products and services – giving our customers full flexibility, allowing them to invest as they grow, always leveraging our latest technology.
With subsidiaries in the United States, Brazil, Japan, Singapore, Hong Kong, Dubai, Switzerland, the United Kingdom, France and Romania as well as certified and experienced system integration partners, ASC spans more than 60 countries. Headquartered in Germany, ASC is a powerful global player with more than 70 percent of our revenues coming from international business and a worldwide service network.