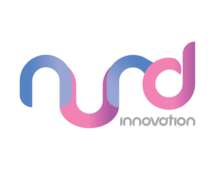 Technical Support Engineer
Career level
Middle (2-5 years), Senior (5-10 years), Entry (0-2 years)
Spoken languages
English - advanced
Gross salary / month
1565 - 2350 €
Job Description
The Technical Support Engineer (TSE) provides support for Software Security products, helping to diagnose and troubleshoot software and environmental problems that impact our products' value to our customers. You will support resolving networking, operating system configurations as necessary and utilize remote desktop connects and web conferences to facilitate and diagnose.
You will work with customers to collect associated diagnostics and forward those to cybersecurity advanced diagnostics teams, as necessary and help manage these escalations to ensure customer issue resolution.
Responsibilities
Create and maintain tickets that reflect customer issues.

Research, identify and remediate issues as required.

Facilitate the collection of additional diagnostics necessary for root cause analysis and remediation efforts.

Work collaboratively with advanced diagnostic teams to facilitate customer sessions to further diagnose complex issues.

Manage customer expectations during the issue resolution process.

Create associated knowledge articles for Comodo's knowledge base.

Provide a positive helpful demeanor to our customers and team.
Experience/Skills
- Very good English communication skills (verbal and written).
- Minimum 3 years of Windows troubleshooting:
Windows services.

Windows registry structure.

Windows directory structure.
- Proficient in:
Firewall and Anti-Virus programs (Usage, Installation, Configuration and Troubleshooting).

OSX and Linux.

Networking.

Enterprise software products (Usage, Installation, Configuration and Troubleshooting).

Ability to gather diagnostic information from customers.
Criteria for Success
Your success will be measured by:
The diversity of technical situations you can support.

The quality of your responses to cases and customer requests as monitored and tracked by your team lead and manager.

Responding to customers in a timely manner, within our Service Level Agreements.

The scores received from our case close customer surveys.