Job details
INACTIVE AD:
The employer is not currently actively recruiting for this position, but you can apply for the ad.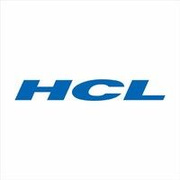 Technical Support Coordinator with English
Looking for Premium Talent
Career level
Middle (2-5 years)
Employment type
Full time
Position Overview
· Responding to day-to-day IT operations and internal requirements regarding Technical support or configuration changes.
· Validating remediation efforts of findings related to vulnerability and system configurations
· Implementing and maintaining defined security solutions
· Manages the equipment update/upgrade and password administration processes utilizing tools available like the XDM and Web UI's so that all agreed on SLA's are achieved.
· Reviewing of device security compliance status required for audits and client security reviews.
· Be alert to any potential security or privacy risks in the environment
· Interface with UTC IT infrastructure in support of technical support requirements.
As a Technical Support Coordinator you will have to:
· Act as Point of contact for management and closure of escalations requiring analyst and break/fix technician services to resolve.
· Work local escalations through resolution requiring analyst services to resolve. Ensure quality closed loop communications with customer through closure.
· Assist management in the development and distribution of request lists for different business units. Responsible for collection of compliance data for multiple business units and/or providing documentation to auditors.
· Assist in gathering documentation required for audits and client security reviews.
· Be integral part of team through ownership, follow thru and effective communication with peers/management.
What you need to be successful
· You have 1 or more years of IT network knowledge
· You have MS Office professional tools suite experience
· You are an analytical thinker who solves problems and develops continually more effective solutions to them
· You can make informed decisions quickly and leverage your communication abilities to implement them
What we Offer
· Competitive Salary
· Meal Allowance on Card
· Well-rounded Health and Life Insurance Packages
· Different bonuses for life events
· 25 annual leave days
· Global Career progression opportunities