Job details
INACTIVE AD:
The employer is not currently actively recruiting for this position, but you can apply for the ad.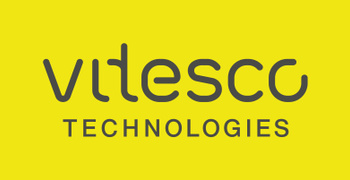 Career level
Middle (2-5 years)
Employment type
Full time
Employment type: Permanent
Experience level: 4 - 5 years
Description
As a Technical Project Leader in our organization you will be responsible for the successful execution of all tasks of product development, design, and test within the scope of the functional, quality, time and cost objectives of the project. You will coordinate the technical services that the individual technical disciplines have to provide for the project in development. He represents engineering within the Project Core Team and in the Quote Team and leads and coordinates the technical development team. The technical project leader is the central engineering contact for the project manager.

This overall technical lead position is ideally suited for automotive engineers passionate by the electro mobility revolution. Our products incorporate state-of-the-art electronics, actuators, and different types of sensors (pressure, position, speed sensors).

During your daily activities you will be responsible for:

• Driving the technical concept and obtaining the agreement on schedule, estimations, and risks within R&D project team.
• Defining the detailed project planning of technical development for the complete product.
• Panning of tasks and assigning to subsystem responsible (software, electronics, mechanics).
• Reviewing and releasing the specification for the product.
• Deciding on how to approach, plan and execute risk management activities within R&D project.
• Monitoring the complete technical performances of all disciplines in the project and define corrective measures if deviating from the plan.
• Tracking and analysis of the technical disciplines project progress (time, quality, costs) and for the reporting with the valid tool and process set.
• Prepare and perform project reviews (. Engineering release, object, milestones).
• Attending customer and internal audits.
• Presenting the technical results to customer.
• Delivery of well-functioning technical products/ systems.
• Acting as key interface to the suppliers and customers during development phase regarding all technical aspects.
• Offering support for the Project Manager in customer meeting with technical expertise.
A mentor will support you to stepwise take over own responsibility after an initial training phase which will familiarize you with our products, tools, processes and organization.
Profile description
Job requirements:

• Bachelor's Degree in Electrical, Control or Computer Engineering.
• Knowledge of project management methods.
• Knowledge with regards to system development for real-time embedded systems.
• Read and understand system diagrams and electronic design diagrams
• Planning, Monitoring and Controlling
• Customer Management
• Resource Management
• Change Management
• Risk Management
• Negotiation skills
• Presentation skills
• Quality Management
• Willingness to support abroad delegation assignments.
• English language.

What we offer:

• Integration Program in a professional & dynamic team.
• Travel Opportunities - we know that you are missing this, so, let's hope that vaccination helps and we win our mobility back.
• We know that sports and reading books help us in our development, so, these are part also from our benefits.
• Work with passion and we will reward you accordingly.
…and because money isn't everything, you will find happy and supportive colleagues.
• Relocation Package for non-Timisoara residents.